Career Event: Personal Leadership & Professional Happiness
| | |
| --- | --- |
| When: | We 29-11-2023 16:00 - 17:00 |
| Where: | Oude Rechtbank, Oude Boteringestraat 38, Groningen |
On 29 November, 4 - 5 p.m., YoungRUG is organizing its final Career Event for 2023, this time with a very interesting guest speaker from outside the University.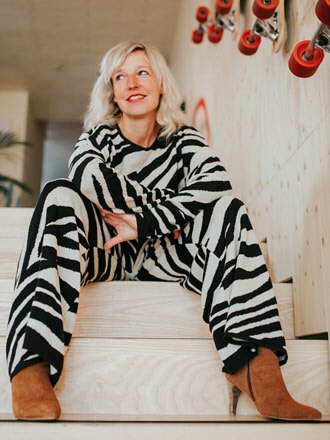 Josje Smeets
Josje Smeets is a happiness psychologist, or 'gelukspsycholoog' to use the Dutch term, and the owner of the psychological consulting firm HelloBetty. She is a speaker, coach, and trainer, in addition to making theatrical productions, authoring the book 'Happy in 100 days' (2020) and working as a lecturer at Maastricht University.
On 29 November, Josje will give us a glimpse into the world of positive psychology. She will demonstrate that (work) happiness is partly manufacturable, and she will share insights from neuropsychology, imposter syndrome, and ''brain hacks'' for more instant work happiness. The event will be highly interactive and the audience will be challenged to put a number of happiness boosters right away into practice. At the end of the session, you will go home with renewed energy and a backpack full of happiness tips. Curious? More information can be found at www.hellobetty.nl.
We hope to see you all on 29 November at the Oude Rechtbank, Oude Boteringestraat 36.
For this event, you may bring a +1. This may also be someone who does not work at the UG. Please indicate in the registration form that you are bringing someone.
As a final note: since there are considerable costs involved in securing the speaker and the location, we urge you to inform us well ahead of time in case of absence.