Rethinking our media consumption & the interdisciplinary education at UCG
In this age of media and news abundance, how do we consume news? How do we filter the news we think worthy of consuming from the news that we do not find newsworthy? Watch the video below as our lecturer dr. Ryan Wittingslow talks about this subject, but also elaborates on why the Liberal Arts and Sciences programme at UCG is so unique and highlights one of the interdisciplinary projects of his students.
Why should you choose to study Liberal Arts and Sciences at University College Groningen?
You are curious, inquisitive and enjoy studying in an international, highly interactive environment
You want to design your curriculum to fit your individual interests and ambitions
Collaborate with peers in interdisciplinary teams and learn how to apply a creative approach in finding solutions for complex global challenges
Prepare for a further study and career in a wide variety of MSc and MA programmes and professional fields. These include MSc and MA programmes in (international) business, law, international relations, media, arts, psychology and (life) sciences and careers in (for instance) research business, international policy-making and journalism.
Have a look at this presentation for a more in-depth view of what the Liberal Arts and Scines programme at University College Groningen enatils or watch the video below
Study in Groningen - the biggest student city in the Netherlands
Since students comprise almost a quarter of the city's population, Groningen will have something to offer you. Groningen is a buzzing student city and a very safe place to live. As soon as you arrive you''ll notice the youthful, fun vibe of the city. Groningen was recently chosen as the most bike-friendly city in the world and has recently been voted the most innovative city in Europe (European Commission) - find out why for yourself! Everything you want to know about Groningen.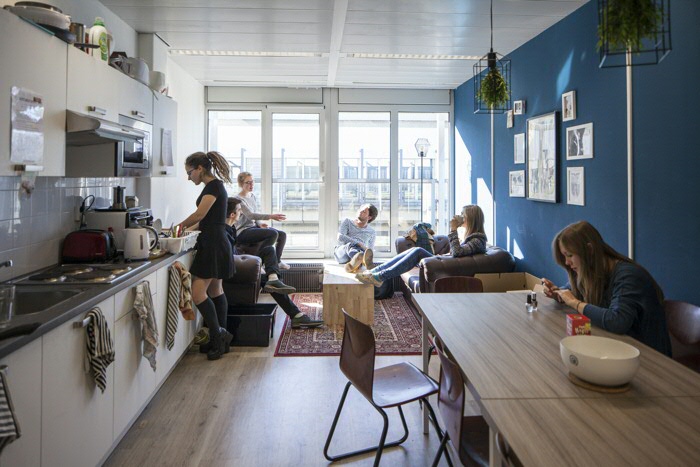 | | |
| --- | --- |
| Last modified: | 11 August 2020 08.09 a.m. |