Making meaning: Interdisciplinary Humanities @ UCG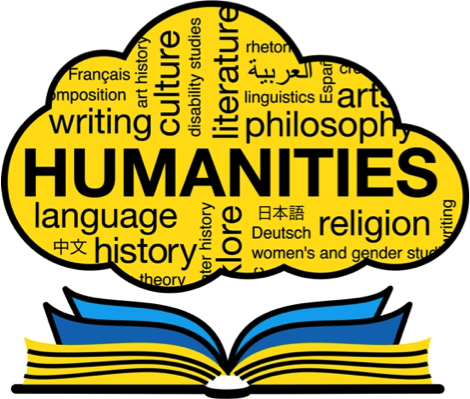 As humans, we want our actions to be meaningful. Meaning is what ultimately determines the value of what we do. Whilst science and engineering provide us with the tools to shape the world, it is in the Humanities that we imagine and discuss what shape we want that world to take. Studying, as well as contributing to the making of meaning, is what the Humanities are about.
Meaning is never given or fixed – it is and must be continuously (re)created. Fields as diverse as cultural criticism, linguistics, history, philosophy, religious studies, and the arts enable us to see culture as an intensely dynamic, exciting, and powerful process of meaning making. Our approach to Humanities at UCG is both interdisciplinary and socially engaged. With us you have the opportunity to put what you learn to practical use by applying the Humanities perspective to complex problems in a broad range of fields.
Whether you're interested in a career in academia, business, policy, media, or the arts, the UCG Major in Humanities is an excellent first step for your future career. Indeed, recent trends in employment data indicate employers recognise something that we've known all along: that the analytical skills, cultural sensitivity, and capacity for expression that Humanities graduates develop are indispensable in today's connected world.
Within our Humanities programme, we offer four specialisations:
Journalism, Media, and History: Investigating and Reporting
The

Arts:

Imagining and creating
Cultural Studies: Values and Ideologies
Humanities major
Develop a deep understanding of culture as a complex process - consisting of a set of interrelated cognitive, sociological, historical and individual dimensions
Combine up-to-date theoretical, philosophical, historical and critical approaches to develop insight into the structure and dimensions of culture

Follow this specialisation and prepare for Master programmes in Journalism, Media Studies, International Relations, Philosophy, Religious Studies, Arts, etc.

Follow this link to the UCG presentation about the Humanities major
Why you should want to study Humanities? Follow this link for a very intersting article on that topic!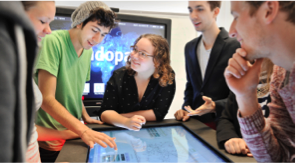 Study in Groningen - the biggest student city in the Netherlands
Since students comprise almost a quarter of the city's population, Groningen will have something to offer you. Groningen is a buzzing student city and a very safe place to live. As soon as you arrive you''ll notice the youthful, fun vibe of the city. Groningen was recently chosen as the most bike-friendly city in the world and has recently been voted the most innovative city in Europe (European Commission) - find out why for yourself! Everything you want to know about Groningen.
| | |
| --- | --- |
| Last modified: | 12 March 2020 10.13 p.m. |