Project-based Learning at UCG
An important aspect of the UCG curriculum is project-based education. Working in interdisciplinary teams, students learn to integrate academic knowledge and skills with creative approaches to face today's complex global challenges.
This year, students can choose from different projects that represent a variety of disciplines, methods, and strategies. The DIY Health Project will make a contribution to public health with designs for new self-monitoring technologies, developed in the course of the project. Meanwhile, team members in the Neighborhood Priorities Project will conduct interviews in Groningen neighborhoods to find the opinions of local residents regarding sustainability and other global challenges.
Team members on The Refugee Project will help build understanding between the Groningen community and refugees, and will contribute to research with interviews and other activities. The Energy Transition Project will demonstrate what can go wrong––and sometimes right––when lawmakers, energy producers, and consumers make the transition from fossil fuels to sustainable energy. Team members in the Deep Time project will develop strategies to help policymakers and scientists think about crises occurring many generations in the future. Finally, the Designer Humans project takes up the technology, and the ethics, of altering human physiology to address global challenges.
The Rome project focuses on the social arena in Rome and the interactions between locals and tourists. Our students travelled to Rome to perform research on the spot.
Have a look in the menu on the left hand side to find more information about the respetive projects, and some of the project posters created last year.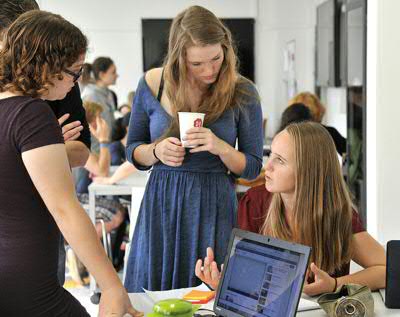 | | |
| --- | --- |
| Last modified: | 06 August 2020 10.59 a.m. |