UG Poet-in-residence
In 2000, the University of Groningen became the first university in the Netherlands to appoint a poet-in-residence. No other higher education institution in the Netherlands at that time had a comparable honorary position. In the two decades since then, many universities have followed Groningen's example.
Activities of the Poet-in-residence
Every student at the University of Groningen can apply for the position of poet-in-residence by submitting five poems and a letter of motivation. A professional jury selects the poet-in-residence each year. The poet-in-residence then starts off their year by reading the winning poem aloud during the opening of the academic year. During the academic year, the poet-in-residence writes a poem a month that is published on the University website. Students of the Academy of Arts, Minerva make an animation with each poem. The poet-in-residence also performs on numerous occasions. At the end of the year, the poet-in-residence says farewell with a final project and naturally a collection of the poetic results of the year.
Poet-in-residence 2019-2020: Willem Wierbos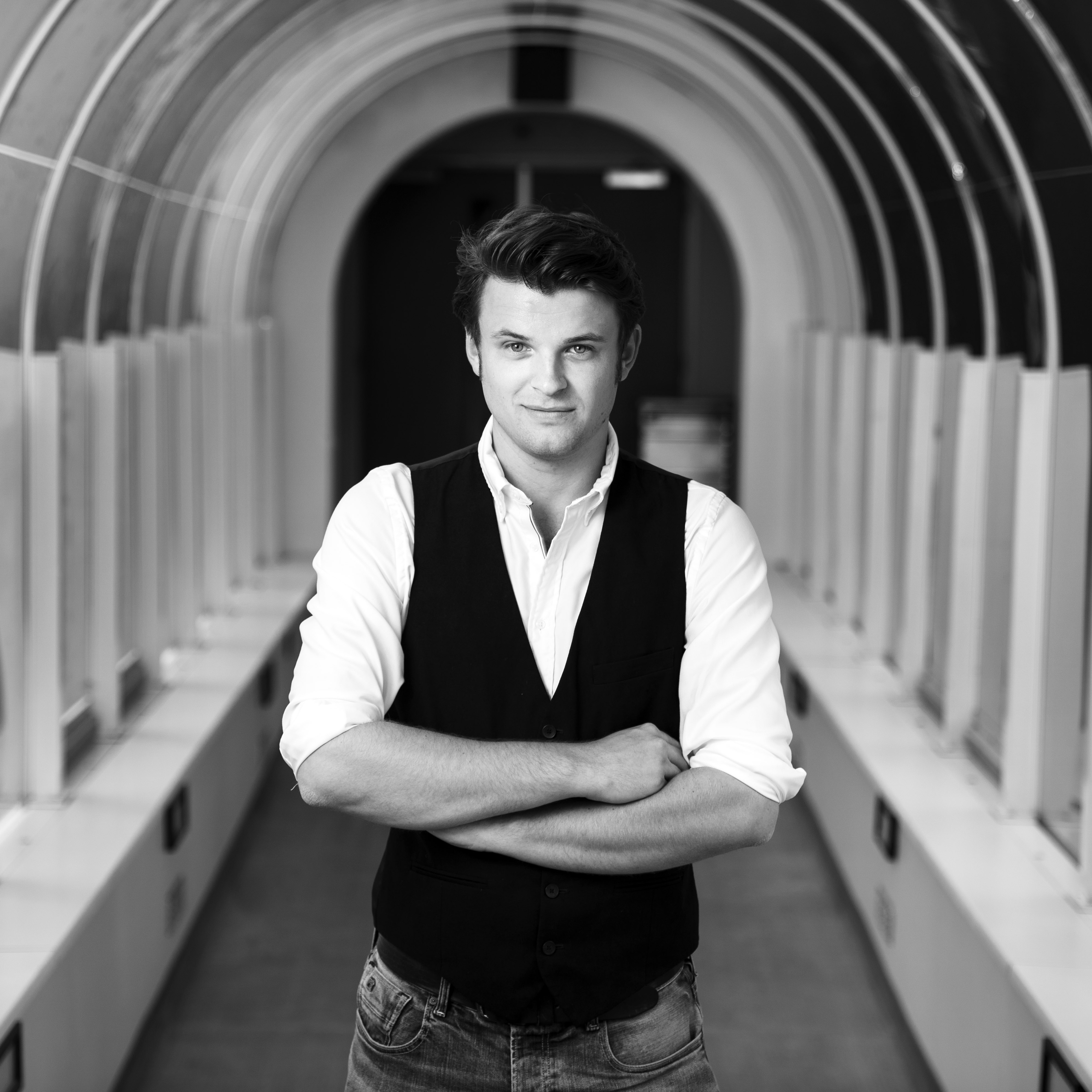 Medicine student Willem Wierbos (24) is the new University of Groningen poet-in-residence for the academic year 2019-2020. He impressed the jury with his poems that ooze student life: 'Willem is not a poet who also happens to study, but a student who writes poetry and who is very much living the student life.' Willem Wierbos is the 20th UG poet-in-residence, succeeding Sofia Manouki.
Typical of Willem's style is that he 'doesn't write, but that he thinks' his poems: 'I look at something, ponder it, and then within a minute the poem is written in my thoughts, and, of course, eventually transferred to paper.' For example, he wrote his poem 'Wasdroger' [Tumble dryer] after a night on the town, when around 5 a.m. the running tumble dryer became a personification of mortality in his mind.
As poet-in-residence, Willem aims to move his readers by writing accessible poems based on feelings and reciting them in a unique, lively way. Indeed, he describes himself as a born entertainer. He is also the singer of the band Hart Geruis, which performs across the Netherlands, and he performs several times a year as a musical actor with several companies, including Vals Alarm Musicaltheater and De Lawei Producties. In addition, under the name Le Chantant d'Étudiants, Willem together with a pianist have performed classic songs and recited his poetry in and around Groningen.
List of previous poets-in-residence and collections
2018-2019: Sofia Manouki, poems
2017-2018: Rachel Raezter, Boven in de boom: poems
2016-2017: Esmé van den Boom, poems
2015-2016: Philip Rozema, Te Ruime Ruimte
2014-2015: Jeptha de Visser, Verschijnselen
2013-2014: Lilian Zielstra, Specimen
2012-2013: Pauline Sparreboom, Oceaankorrels
2011-2012: Jet Langerak, Roes
2010-2011: Joost Oomen, Vliegenierswonden
2009-2010: Sacha Landkroon, IKS
2008-2009: Machteld Brands, Drift
2007-2008: Menno de Block, Zoetwaterwoorden
2006-2007: Ruth Koops van 't Jagt, Juttersgeluk
2005-2006: Jurre van den Berg, Avondkikkers
2004-2005: Veerle Vroon, Kortsluiting
2003-2004: Annelieke van Mens, S1005049
2002-2003: Guido van der Wolk, Klinkende Klanken
2001-2002: Gertjan Laan, Badans
2000-2001: Daniel Dee en Petra Else Jekel, Dubbelblind
| | |
| --- | --- |
| Last modified: | 16 March 2020 3.00 p.m. |