Vintage and secondhand shopping: how to find pre-loved treasures (Part 2)
| | |
| --- | --- |
| Date: | 20 March 2022 |
| Author: | Green Office |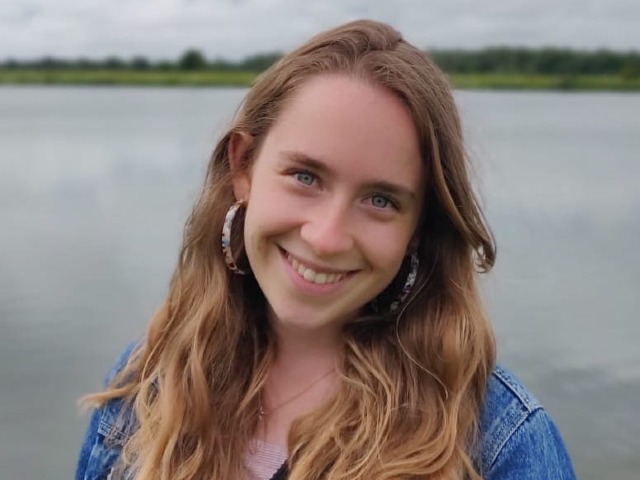 After having discussed the impact that the fast-fashion industry has on the planet and why we should avoid it, in this second blog, Mattanja gives us a comprehensive guide to vintage and secondhand shopping, from online to local! Click on the links to check the apps, websites, and shops recommended.
In my last blog, I talked about the significant role of the fast fashion industry in the environmental crisis that we face today. By buying new clothes, consumers contribute to the growing waste dump that our planet is turning into. However, buying clothes can be done in a sustainable way. In this blog, I will show you how you can still enjoy shopping without contributing much to the worldwide co2-emissions!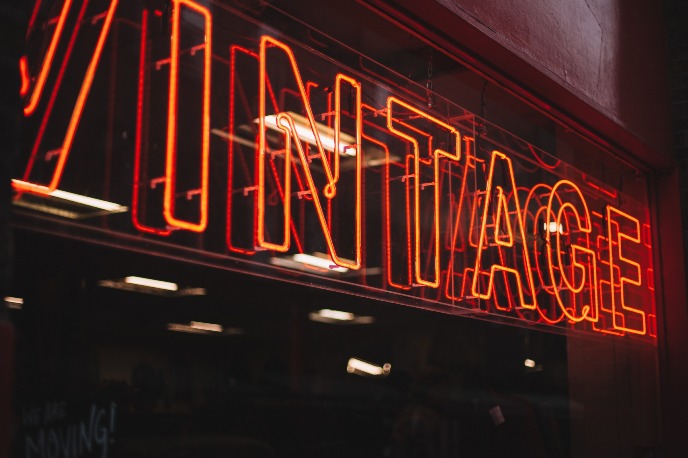 Getting started: online shopping
Shopping second-hand can be quite a challenge, especially in the beginning. If this is the case for you, I can advise you to start your journey simple, namely, on your phone. There are numerous apps available for buying secondhand clothes. My personal favorite is Vinted, where I not only buy new items but also sell the clothes that I don't wear anymore. The app is very well organized: you can search for specific brands, items, and sizes. It works just like a regular online shop, and therefore it is very approachable when you're just starting your journey of shopping secondhand. Another useful online platform is Depop, which is similar to Vinted, only its focus is more on global shopping.
Tip: if you're looking for clothes that will last you longer, make sure that the items you buy are described as 'new' or 'good as new': this way, you won't have to start searching again in a few months' time.
There are also apps for more luxury and designer items, such as The Next Closet and Vestiaire Collective. Marktplaats is also a great place to find unique items for good prices, however, the wide range of items can be a bit disorganized. It is mainly useful if you're looking for specific things.
Lastly, don't underestimate social media! Facebook Marketplace has an entire world of secondhand items to offer. Moreover, there are also specific groups to sell and buy secondhand clothing, such as Vintage Marketplace. But Instagram is also a very approachable platform to sell or buy secondhand clothing.
Tip: Search for "vintage" on Instagram or Facebook and find pages that sell secondhand and vintage in the Netherlands.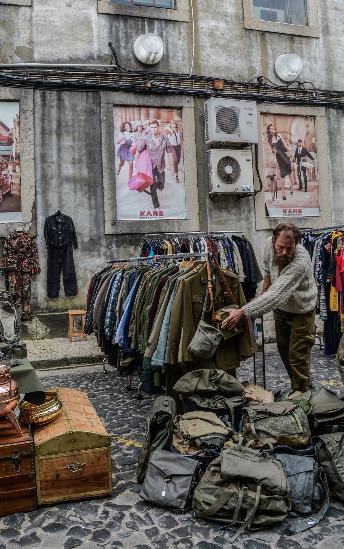 Get out there and discover: local shopping
The downside of online shopping is, that you can't try anything on. Returning the clothing is often not possible, so you have to guess on it. If you prefer not to take that chance, maybe thrifting is more your thing. There is a wide range of thrift shops in Groningen, such as Mamamini and Goudgoed. You can find them all on this map and on this IG post. If you're looking for true, vintage items, you can visit stores like Vintage Island, Lilos Vintage, or Onder de Linde. While thrifting, it may be difficult to choose. If this is the case, try to look for certain colors or prints that stand out to you. You might just find your new treasure!
Tip: don't forget to check the clothing rack where people return the clothes they have tried on. I have often found great items there that I would have overlooked otherwise.
Try something out of the ordinary
Are you getting the hang of secondhand shopping? Visit the Ijhallen in Amsterdam or a Vintage Kilosale! These are fun events where you can just wander by hundreds of beautiful items, and maybe you will find the one thing you were looking for. Good luck!
Hi! My name is Mattanja, I am a third-year Dutch student of the Art History Ba. I try to live as much of a waste-free, sustainable lifestyle as possible, and through my love of writing, I aim to share this lifestyle with others!
About the author
Green Office
Comments