The cost of package free shopping
| | |
| --- | --- |
| Date: | 24 January 2022 |
| Author: | Green Office |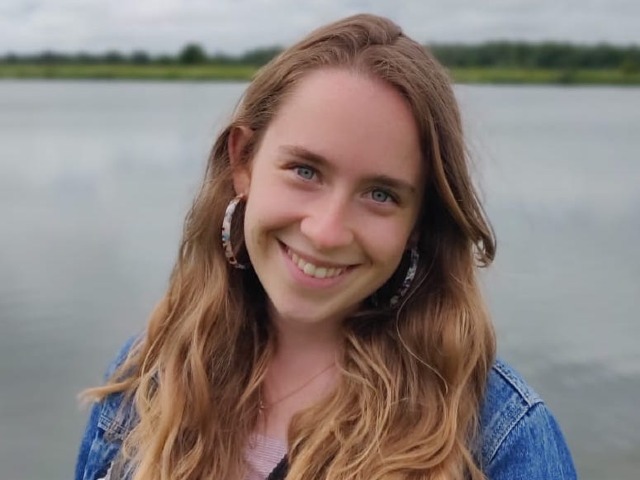 Being sustainable while studying can be a bit challenging at times. Mattanja walks us through her zero-waste grocery experience, the choices she has learned to make along the way, and some tips to make your life easier!
When you're trying to live as much of a zero-waste lifestyle as possible, there comes a point where you're standing in the supermarket, staring at all the plastic around you. Especially in the fruit and vegetable section, the amount of useless plastic packaging is excessive. I have stood there multiple times, between plasticized cucumbers and packaged potatoes, wondering how to avoid them. Every time I came to the checkout with my basket filled with groceries, I could merely count two products without any packaging. A week later, my bin was again filled to the top with single-use plastic, so I decided it was time for change!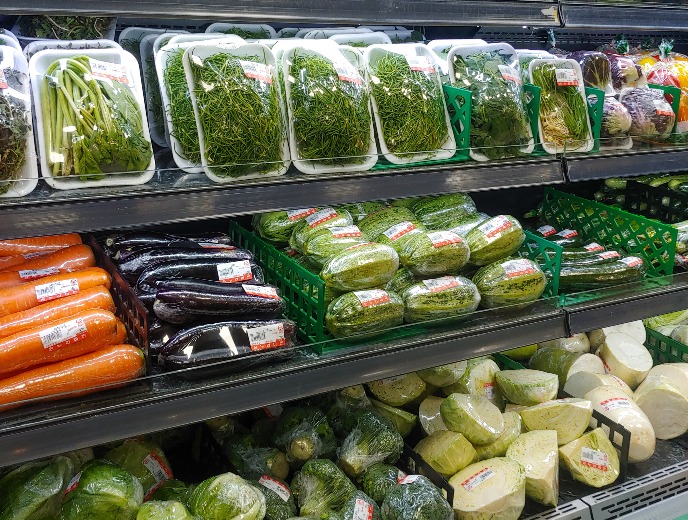 My previous experiences
So, I went to the market. After wandering back and forth between four almost identical vegetable stands, I went back to the first one. I waved around with my reusable bags, asking for tomatoes, apples, and a cucumber. But here's the thing about the vegetable stands: their prices go by kilo, meaning sometimes it is difficult to assess what you're actually paying for. That's also what I realized when I was standing there, at the market. I paid (I couldn't just walk away without those local apples) and went home. It gave me great satisfaction to cook without any plastic packaging and it made the organic, locally grown apples taste even better. But I did pay a higher price for them1. That ached my poor student heart.
This is my struggle in trying to live a more zero-waste life. As students, we don't have a vivid money tree in the overgrown little backyard of our student houses. At its best, it's an apple tree that stopped bearing fruit five years ago. As I was standing at the market with the package free cucumber in my hand, I thought to myself: this is the moment where I choose between local, zero-waste vegetables against a slightly higher price, and the somewhat cheaper option but wrapped in single use plastic. I never knew that the purchase of a cucumber could cause such an inner crisis. I care dearly about this lifestyle, through which I'm trying to do my part in reducing the waste that this planet must carry. But I'm also trying not to end up with a huge pile of student debt when I'm done studying. So, where's the line?
Some encouraging solutions
If you're trying to live a zero-waste life, it is for you to decide how much time, energy and money you want to put into making this lifestyle a success. You can visit the market on Tuesday, Friday, and Saturday at the Vismarkt. If you go later in the day, you can find discounted products or, for example, bags with products that are about to spoil. But you can also choose the easier way sometimes and buy your groceries at the supermarket. And a tip: supermarkets also often have a shelf dedicated to discounted products that expire soon, which is another way to reduce waste!
Living a sustainable lifestyle is about finding a balance that works for you. It's not about doing a perfect job. I still go to the market but also to the supermarket where I sometimes choose the cheaper option. And that's okay, because every time I do decide to spend a little extra money on package-free groceries, I save a bag or two. And that's a reward worth the effort and worth the inner crisis.
1 I want to emphasize that I'm certainly aware where the higher prices come from. Fruits and vegetables at some market stands are grown locally and often in a more organic way. Therefore, buying vegetables off-season also comes with a price: tomatoes in January will cost you significantly more than when you buy them in August.
---
Hi! My name is Mattanja, I am a third year Dutch student of the Art History Ba. I try to live as much of a waste-free, sustainable lifestyle as possible and through my love of writing, I aim to share this lifestyle with others!
About the author
Green Office