Litter Picking at Zernike
| | |
| --- | --- |
| Date: | 28 November 2022 |
| Author: | Green Office |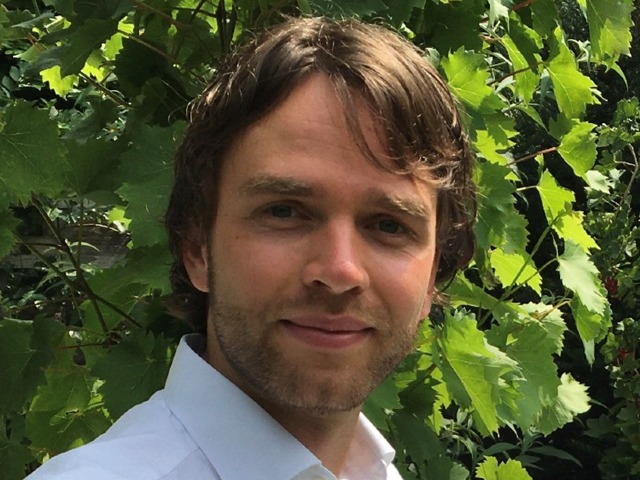 During the Sustainability week, the Green Office and the Faculty of Science & Engineering's program 'FSE is going green' collaboratively organized several litter-picking walks. In this blog, Nils shares his experience of the trash picking event at Zernike.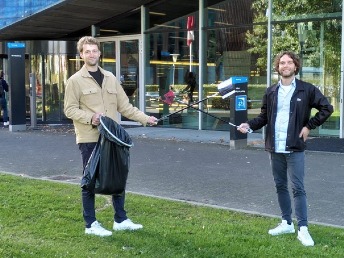 Experiences
On Wednesday, October 12, me and a number of colleagues & students tried to rid the Zernike campus as much as possible of plastic bags, lighters, bottles, bicycle parts and, above all, a lot of remains of smoked cigarettes. At first, the Zernike site looks quite clean, but if you look closely you will see waste everywhere. With ergonomic waste grabbers we tried to contribute to a greener Zernike and we got rid of some of the waste.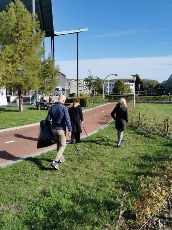 One of us (Job) noticed: while 'grabbing' the waste, everyone experienced a kind of peace. Another person (Luna) acknowledged this and said it was quite relaxing and meditative. Someone else (Noa) said: "If there were waste grabbers at the reception, I would go more often during my break!". Overall it was a fun and good experience, we had a nice walk and the Zernike campus was cleaner afterwards.
Visibility
When you walk with a waste grabber in your hand around Zernike, you notice that it stands out that you are doing this activity. I think it sends a strong message to everybody on the campus when you see your colleagues or students picking trash. It shows that you care about a cleaner environment, regardless of whether the trash is yours. We do a lot of sustainability projects that are more "under the radar", but this type of initiative really showcases itself.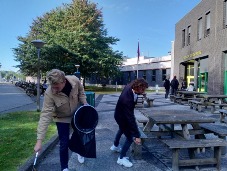 Psychological barriers
To be honest, I had expected more people to come. Most of the people that were there, I personally invited. I think that there are some psychological barriers which prevent people from attending such events. For starters, why should you clean up other people's trash? Also, who has time for this? And you may even feel like you are doing a chore service coming forth out of some kind of punishment.
The funny thing is that when you are trash picking, people are putting their thumbs up or are shouting things like "lekker bezig" (nice going). Moreso, you get a nice walk, have a good talk, and feel like you are contributing to a cleaner Zernike. A typical example of how your expectations differ beforehand versus what really is occurring once you are doing an activity. Rolling up your sleeves and working with your hands feels good, so I'll be there again next time!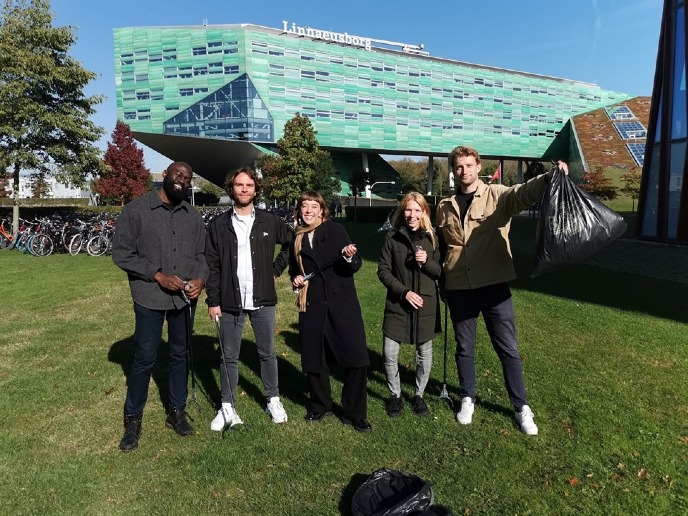 ---
---
Hi, I am Nils and I work as a project secretary at the Faculty Office of the Faculty of Science and Engineering. In my work I coordinate a sustainability programme (FSE is going green) and guide various working groups within the Faculty.
About the author
Green Office