UG Best Practice in Teaching & Learning Award 2022
The closing event of this year's Education Festival was the Best Practice Award ceremony, that was held on 8 April. The Rector announced the winner and two runners up that were chosen for their outstanding best practices by the selection committee. Students were able to vote as well. Their favorite received the Honours College Award.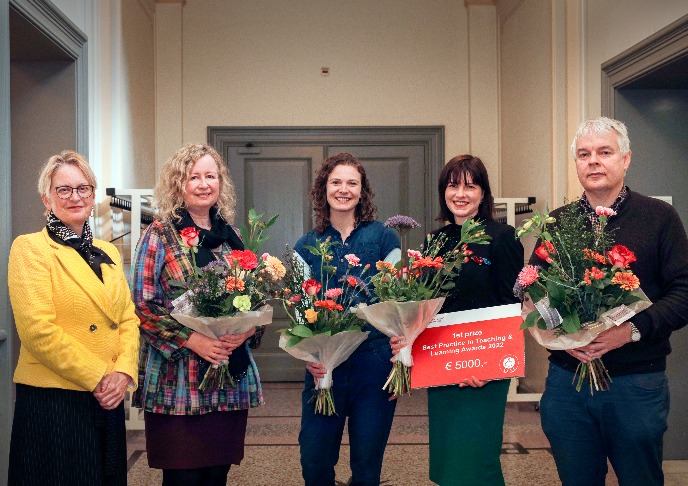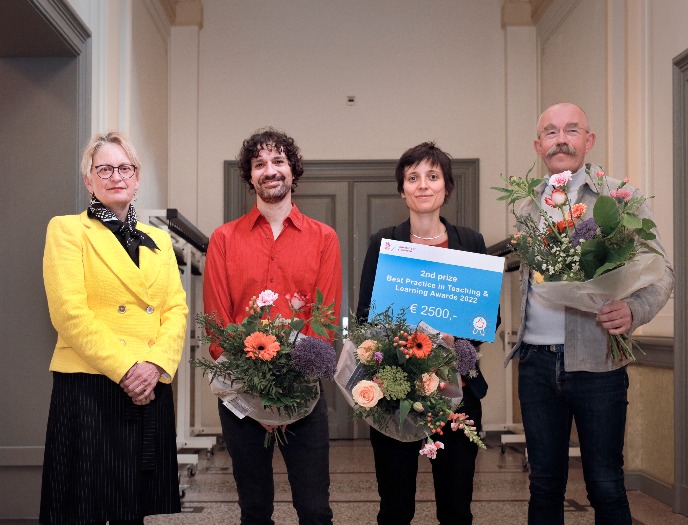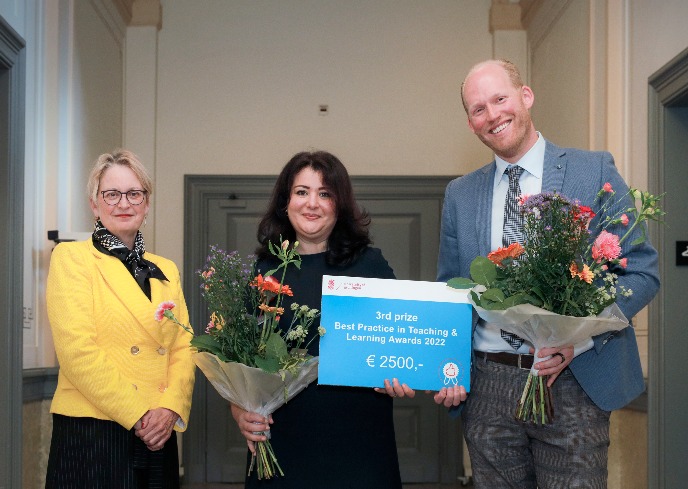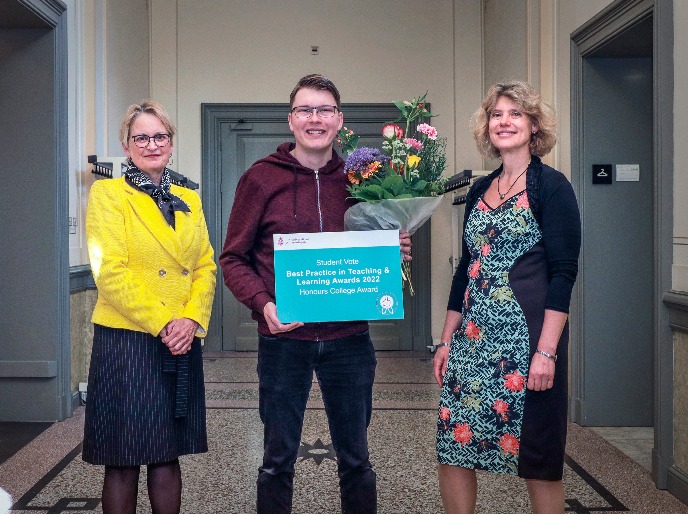 Honours College Award winner
The Teaching Academy Groningen (TAG) congratulates the winners and all the other nominees on their inspirational best practices!
The selection committee
The selection committee of the Best Practice Award 2022 consisted
of:
- Chair: Prof. Manda Broekhuis, Vice Dean of Education at the Faculty of Economics & Business)
- Dr. Paul Hanstedt, Director of Houston H. Harte Center for Teaching and Learning
- Natalie Walsh, Director of Entrepreneurial Development at National University of Ireland, Galway
- Han van der Strate, Coordinator Honours College,
- Esther Visscher, Educational Advisor & Trainer,
- Tessa Klimp, teaching assistant and University Council member,
- Karolina Gruzel, student and teaching assistant,
The selection committee documented their findings in the jury report.
The Ceremony
The video of the award ceremony is available to watch.
The nominees and their inspiring best practices
Why a Best Practice
The aim of the BPA is to more broadly recognize good teaching and learning
practices within the UG. By focusing on the educational designs and methods
of the nominated courses, awards can go to either teaching teams or
individual lecturers and their teams. Each faculty was asked to submit one
nominee to be considered for the award.
| | |
| --- | --- |
| Laatst gewijzigd: | 21 april 2022 11:45 |