Lecture Jitske Kramer
On June 4th 2019, Jitske Kramer presented an interesting keynote and an interactive session in Het Kasteel in Groningen. Jitske Kramer (1973) is a corporate anthropologist. Speaker. Entrepreneur. Facilitator. Founder of HumanDimensions. Author of 'Managing Cultural Dynamics' (Dutch title: Normaal is Anders!'), 'Deep Democracy – the wisdom of the minority' (Dutch only), 'Wow! What a difference', and co-author of The Corporate Tribe (management book of the year 2016).
Keynote speech about Jam Cultures, diversity and inclusion
We want to be unique and different and, at the same time we want to be the same and belong. The key to handling diversity and opposing views successfully lies not so much in the differences, but in the dynamic that arises from the differences. Making good use of the different qualities, talents and perspectives that diversity brings with it, demands an inclusive approach. In an inclusive culture, people are key, initiative is rewarded and everyone is valued for who he or she is. This takes fully awareness of the similarities and the embracement of differences. At the same time, conflicts must be tackled vigorously and opposing views valued. How much diversity can you take?
An interactive session, using Deep Democracy
Deep Democracy is a vision and a method, developed by Myrna Lewis. The strengths in the Lewis Method is that it sprang from the transition period of apartheid to democracy in South Africa. It enables all voices to be heard. Inevitably, there will be differences of opinion amongst people. The Lewis Method has unique tools, which enable these differences to be resolved and to gain the wisdom that lies within the collective views. This leads to innovative and creative solutions and enhanced relationships.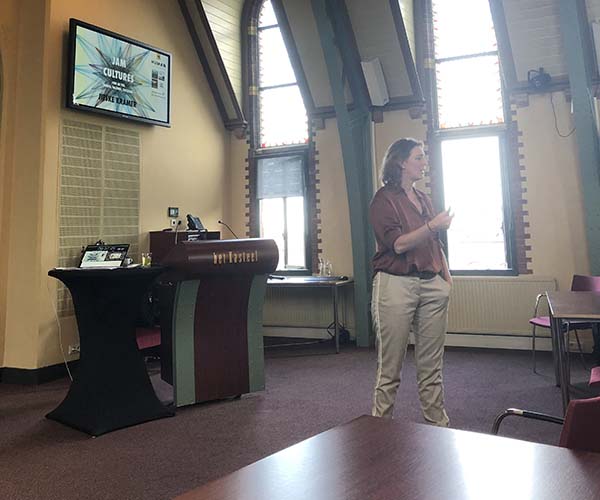 | | |
| --- | --- |
| Last modified: | 16 March 2020 2.03 p.m. |