Spring 2015
Worldwide Newsletter University of Groningen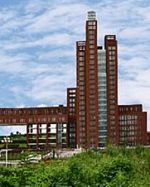 University of Groningen to start first Dutch branch campus in China
The University of Groningen will be the first Dutch university to open a branch campus in China. In collaboration with China Agricultural University, Beijing, the University plans to establish a presence on a campus in the city of Yantai, Shandong province, from 2016. A large part of the campus has already been developed. Read more...
University of Groningen welcomed 700 international students
On 29 January the University of Groningen welcomed about 700 new international students. They were officially welcomed with speeches, an information market and a drinks reception in the Martinikerk. One of the speakers at this year's Welcoming Ceremony was the President of the University, Professor Sibrand Poppema. Read more...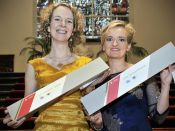 University of Groningen awards its first international doctorate to aphasia researchers
Thursday 22 January the University of Groningen presented its first ever joint PhD certificates, when Laura Bos and Rimke Groenewold have been both awarded a PhD for a project relating to aphasia. In addition to a degree certificate from the University of Groningen, they also received a doctorate from the University of Potsdam and Macquarie University (Sydney). Read more...
University returns to Friesland after two hundred years
University education is returning to Friesland (Fryslân). The University Campus Fryslân (UCF) is officially set to become the eleventh faculty of the University of Groningen. 1 May 2015 will see Prof. Jouke de Vries taking office as the first Dean of the Faculty, which will be named University of Groningen/Campus Fryslân. Read more...
New publication: Annual Review 2013-2014
Annual Review 2013-2014 is a brochure about the University of Groningen, for everyone interested in our University. This full colour publication gives an account of the course of events of the University in the academic year 2013-2014.
For printed copies of the Annual Review please send an email to communicatie rug.nl.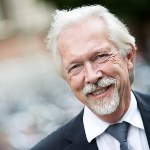 President of the Board Sibrand Poppema visits Indonesia
On a recent trip to Indonesia, Professor Sibrand Poppema, President of the Board of the University of Groningen, and Mr. Tim Zwaagstra, Programme Manager Talent Funding at Research & Valorisation, visited Indonesian partner universities, Indonesian government sponsors, and University of Groningen alumni in Indonesia.
Research and Education
University of Groningen Language Centre presents Introduction to Dutch MOOC
International students and professionals who are interested in the Netherlands can now register for a free online introductory Dutch course, which is available worldwide from March 2015 on www.futurelearn.com. The course started on 2 March 2015, but registration after 2 March is possible as well. A rerun will be held in June 2015. Read more...
2015 summer schools: registration is open
In the summer of 2015, the University of Groningen will be hosting a series of (new) summer schools covering a wide range of fields, from entrepreneurship to spectroscopy. All summer schools intend to bring bright students and excellent researchers from all over the world together to work on important topics. Many of the summer schools have invited colleagues from international partner universities and other (external) stakeholders to take part in the programme. This will enable participating students to access new (international) networks. By thinking and sharing, we may be able to contribute to major societal issues and reach out to others, both locally and globally.
Registration is open, have a look at our current offer.

Free online course on Religion and Conflict
Understanding the sources of a conflict is the first step towards solving it. Many conflicts today seem to have their roots in religion. But what exactly is the role that religion plays in these conflicts? The Faculty of Theology and Religious Studies of the University of Groningen is offering a free online course on Religion and Conflict. The course will start on 13 April and is open to all. Read more...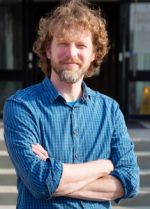 Running to music:

sport scientist Harjo de Poel explains how music can help runners
Distance runner Haile Gebrselassie likes to run to 'I'm a Scatman' by Scatman John - not the best tune for the job if you ask sport scientist Harjo de Poel. But it did help the Ethiopian set a new world record in the two-thousand metres indoor in 1998. De Poel explains why this was and how amateur runners too can benefit from music while they run. Read more...
Computational linguist Martijn Wieling: an interview
On entering Martijn Wieling's office, he apologizes for the fact that it's difficult to shut the door. A large part of his office is filled with a huge case and a very unusual-looking device with sensors protruding from it. It turns out to be an articulograph, a device for monitoring people's tongue and lip movements when they talk.
Alumni
The RUG is traveling and would like to meet you in your country!
The list of cities and dates:
Doha: 13 April
Singapore: 13 April
Zurich: 16 April
Jakarta: 30 April
Dubai: 5 May
Toronto: 30 May
Hong Kong: 18 June
Berlin: 20 October

Would you like to receive an invitation for one of these events? Please email: internationalalumni rug.nl.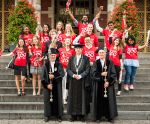 Meet our international alumni ambassadors
Every year, a group of graduating international students is selected and trained to represent the RUG in their respective home countries. These international alumni ambassadors help us get the 'RUG-word' out. One of them is Elisa Herbert, a Human Resource Management graduate of 2014 who now works and lives in Dresden. Read more... Or read the article published by the UK, on the excellent efforts of alumni representatives Amisah Bakuri and Edmond Doumon in Ghana.
RUG meets New York alumni
A small University of Groningen delegation visited the alumni chapter in New York on 13 March. Read more ...
| | |
| --- | --- |
| Last modified: | 19 March 2020 09.24 a.m. |