Lunch webinar Disaster Resilience. 'What we know about disaster mental health and its applicability to the COVID-19 pandemic'
| | |
| --- | --- |
| When: | Th 27-01-2022 12:00 - 13:00 |
| Where: | Online |
Mark Thursday 27 January 2022 in your calendar! Together with our research group Disaster Resilience we are organizing a webinar entitled: 'What we know about disaster mental health and its applicability to the COVID-19 pandemic'.
Prof. dr. Michel Dückers will talk about disaster mental health, lessons learned from previous disasters and the connection with the impact of the current pandemic on mental health.
The COVID-19 pandemic is one of the largest threats to global health since the second world war. Societies across the world have been challenged for approximately two years to manage waves of infections and mental health risks. The focus of this contribution is on (1) what we know about disaster mental health, benefitting from research and practical lessons from the response to disasters in the last decades, and (2) its applicability to the COVID-19 pandemic. The first part of the contribution deals with findings from epidemiological research on disaster mental health consequences and risks. Also, the quality and contents of leading mental health and psychosocial support guidelines is discussed. Next, an emphasis is placed on mental health during the pandemic. What do we know about the impact? What was done in terms of measures and interventions? What can we learn about effectiveness from evaluations?
Sign up by sending an email to: sustainablesociety rug.nl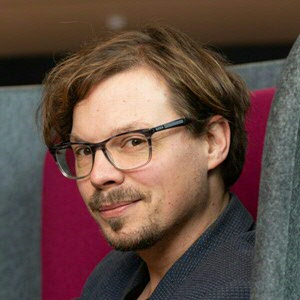 Prof. Michel Dückers
Prof. Michel Dückers is professor of Crises, Safety and Health at the University of Groningen and ARQ National Psychotrauma Center, programme coordinator Disasters and Environmental Hazards at Nivel, visiting professor at the University of Innsbruck, and course coordinator Disaster Mental Health of the European Master in Disaster Medicine.
His fields of interests are: thoughts, emotions and behaviour of people concerning: (1) Safety and health effects of exposure to disasters, crises and other environmental hazards; (2) The optimal response by governments, public and private organizations, civil society and citizens before, during and after the exposure/crisis.