Illicit Trade Lunch webinar. Decontaminating Networks: Mercury Supply, Financial Flows and Informal Gold Mining in West Africa.
Wanneer:

do

20-01-2022 12:00 - 13:00
Waar:

Online
The Illicit Trading research group and Sustainable Society are organizing a webinar entitled: 'Decontaminating Networks: Mercury Supply, Financial Flows and Informal Gold Mining in West Africa'. Dr. Steven Van Bockstael will talk about mining in West Africa and his new research project focusing on the informal trade in mercury. The artisanal and small-scale mining of high-value minerals, such as gold and diamonds, is a key livelihood throughout the Global South. A predominantly informal activity, ASM is often seen as an impediment to foreign direct investment in the (large-scale or industrial) mining sector, and occasionally linked with financing non-state armed actors. Focusing on West Africa, where the artisanal mining of gold in particular has deep historical roots, this webinar will introduce a new research project that focuses on an important commodity supporting this popular and relatively lucrative livelihood: mercury. This toxic chemical element represents both grave public health risks and environmental pollution, yet is also a prized technology to increase gold recovery yields. The project will investigate how international efforts to curtail mercury use are confronted with the persistence of informality in the artisanal gold mining sector.
When: Thursday 20 January 2022
Time: 12.00 - 13.00 hrs.
Sign up by sending an email to: sustainablesociety rug.nl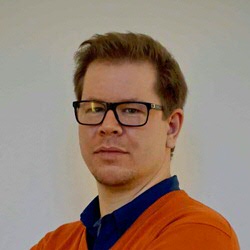 Dr. Steven Van Bockstael
Dr. Steven Van Bockstael is an Assistant Professor of Globalization Studies and Humanitarian Action; Department of International Relations and International Organizations (RUG). His research interests are situated on the intersection between IR, comparative politics, and development studies; focusing in particular on the politics of natural resource production in the Global South, and how this relates to processes of conflict and development.
He is a globally recognized expert in Artisanal and Small-Scale Mining (ASM), and has a particular interest in so-called 'conflict minerals' financing armed groups, and the initiatives designed to stop this deadly connection. Prior to starting an academic career, Steven worked as a policy analyst and independent consultant.