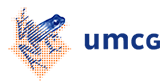 Research Institute W.J. Kolff
The W.J. Kolff Institute for Biomedical Engineering and Materials Science was established on October 8th, 1997. The institute is named after Willem Johan Kolff, who as a resident in Groningen, developed the first functioning artificial kidney in the 1940th and saved lives of millions of patients ever since.
The use of biomaterials implants has become an integral part of modern health care in the Western world. Modern health care could not even exist without biomaterials and the restoration of function after oncological surgery, trauma or simply wear due to advanced age would be impossible. With the average life expectancy approaching 80 years, the use of biomaterials will increase due to the demands of the ageing population for a high quality of life.