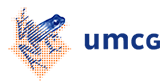 Physical activity and cognition in children
This thesis confirms the significant positive relationships between physical fitness, executive functioning, and academic achievement in typically developing (TD) primary school-aged children. Moreover, it reveals that executive functioning serves as a mediator in the relationship between physical fitness and academic achievement. Well-developed executive functions are thus a prerequisite for the development of academic skills. In addition, children's physical activity is significantly related to their executive functioning. More specific, it was shown that total volume of physical activity and time spent in moderate to vigorous physical activity are positively related to problem solving skills, while more time spent in sedentary behaviour is negatively related to performance on an inhibition task. It thus seems crucial for children to minimise time spent in sedentary behaviour. In order to participate in free play activities with peers, language competence is important. This thesis shows that children with developmental language difficulties (DLD) display lower scores on physical fitness compared to their TD peers.
This thesis also describes the effects of a cognitively demanding aerobic intervention that was implemented during school hours or during lunch recess, on physical fitness and executive functioning of both TD children and children with DLD. It was shown that the physical activity intervention program resulted in significant improvements in inhibition and verbal working memory in TD children. Children with DLD improved significantly on the subject trunk strength of physical fitness. A structured physical activity consisting of complex activities can thus contribute to the physical and cognitive performance of children.