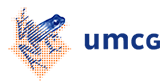 Physical activity and depressive symptoms
Is a healthy body necessary for a healthy mind?
Physical activity might help to alleviate depressive symptoms, and has been proposed as a possible treatment for depression. This thesis examined the relationship between physical activity and depressive symptoms in adolescents and adults.
In sum, studies in this thesis showed that low physical activity predicted depressive symptoms, and vice versa, that individuals with depressive symptoms became less active. However, the relationships were rather weak. Moreover, we did not observe a protective effect of physical activity regarding the onset of a major depressive episode in early adulthood, nor did we identify genetic or psychosocial factors that might explain the relationship between physical activity and depressive symptoms. Associations between physical activity and mood in adults demonstrated large individual differences in the nature and direction of these relationships: some individuals benefited from physical activities, while others did not, regardless of whether they were depressed or not. Therefore, the evidence that physical activity can alleviate depressive symptoms is relatively weak, and further research is needed in order to clarify whether physical activity is directly influencing depressive symptomatology in a causal way.