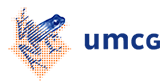 Matching bij Bewegingswetenschappen
Matching bij Bewegingswetenschappen bestaat uit het volgen van een online webklas. Op basis hiervan krijg je een gericht studiekeuzeadvies.
Matching bij Bewegingswetenschappen in 2 stappen:
Aanmelden Studielink
Meld je (vóór 1 mei 2022) aan voor de bachelor Bewegingswetenschappen via Studielink.
Voltooien van de webklas Bewegingswetenschappen
Na inschrijving via Studielink ontvang je van de opleiding een instructie voor deelname aan de webklas.
Invulling matching Bewegingswetenschappen
Het doel van matching is om erachter te komen of jij en deze studie bij elkaar passen. Het biedt je de mogelijkheid nog een keer goed na te denken over en te reflecteren op je studiekeuze. Om dit te kunnen doen volg je een online webklas, die bestaat uit 5 verschillende modules. De eerste module is een inleidende module waarin je een idee krijgt over wat het 'domein' Bewegingswetenschappen inhoudt. Verder is er een bèta module, hierin krijg je alvast een voorproefje van het vak wiskunde. Tot slot is er nog een module 'Motorische Controle', 'Neurofysiologie' en een interessante filosofiemodule. Elke module bestaat uit een videocollege en literatuur om door te lezen. Vervolgens wordt de module afgesloten met een toets. In totaal moet je uitgaan van een tijdsinvestering van 12-15 uur. Vanaf 1 maart 2022 gaat de webklas open en vanaf dan kun je elk moment starten. De toetsen in de webklas worden maandelijks nagekeken, dus als je voor het eind van een maand alle toetsen afrondt, ontvang je kort daarop een studiekeuzeadvies van ons. Je moet de webklas in ieder geval voor 1 juli 2022 afronden, maar verder mag je zelf je tempo bepalen.
Webklas al gevolgd?
Het kan zijn dat je de webklas van Bewegingswetenschappen al eerder hebt gevolgd (en met goed gevolg hebt afgerond) via de Scholierenacademie van de RuG. Als dit het geval is hoef je de webklas niet nogmaals te volgen. Stuur dan een mail naar de studieadviseur bij Bewegingswetenschappen met een aanvraag voor vrijstelling: studieadviseur-bw umcg.nl
Studiekeuzeadvies
Na het afronden van deze webklas heb je een goed beeld van de breedte van de opleiding Bewegingswetenschappen, en kun je zelf inschatten of deze studie bij je past. Ook krijg je van de ons een studiekeuzeadvies per e-mail. Dit advies is niet bindend. Verder voldoe je na afronding van de webklas aan de matchingseisen van onze opleiding en kun je definitief starten met de bachelor Bewegingswetenschappen. We heten je graag welkom!
Voor nu wensen we je veel succes bij het maken van de juiste studiekeuze!
Contact
E-mail: studieadviseur-bw umcg.nl
Voor algemene informatie over matching bij de Rijksuniversiteit Groningen: www.rug.nl/matching
| | |
| --- | --- |
| Laatst gewijzigd: | 28 september 2021 13:18 |