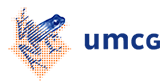 Jeroen Tooren
Student ambassador master Human Movement Sciences, specialization Rehabilitation
A
bout
Hi everyone! My name is Jeroen Tooren, I'm 25 years old and I live in the city of Winschoten. Right now I'm following the Master programme of Human Movement Sciences in Groningen: I hope to complete this Master in July 2018. Next to studying, I enjoy playing tennis, hanging out or going out with my friends and skiing or snowboarding. Skiing and snowboarding for myself is great already. I also very much enjoy teaching students how to ski or snowboard, since I am an instructor in both since 2010.
Why the master Human Movement Sciences?
I have chosen the Master of Human Movement Sciences for two reasons. First, since the bachelor was to my liking, I wanted to continue to expand my knowledge of human movement and specifically the field of rehabilitation care. Second, the master programme of HMS provides the opportunity to follow a Master-PhD directly after completing the master. Since I'm primarily interested in doing research, this gives a great opportunity to conduct research from one's own point of view.
The master programme is tough to do, but at the same time it is one of its greatest strengths. You get a sense of how working as a human movement scientist really is, since you have to do multiple assignments at the same time. The second advantage is that you can choose yourself how your master programme is formed. 1/6th of the curriculum is mandatory, meaning that everyone has to follow these subjects. Next to these subjects, however, you can choose yourself which subjects to follow or which academic assignments to complete. This freedom allows you to choose those subjects and assignments which best fit your liking and interests.
Why Groningen?
Since I live near Groningen, it was logical for me to study in this city. But if you don't live near Groningen, there are still many reasons to study here. First of all, it has been elected as the best city for students in the Netherlands! There are plenty of reasons why it has earned this title. Groningen houses many students from different nationalities, which leads to meeting new people and insights in new cultures. Furthermore, everything in the city is easily accessible by bike or on foot. The nightlife in Groningen is also very lively and every night out is guaranteed to be memorable. To me, Groningen feels like home: I have lived here for two years I still enjoy my time here very much.
Future
I hope to complete the Master programme in July 2018. Currently I'm trying to apply for a Master-PhD: this allows students to do research on their own projects and will give them the title of Doctor of Philosophy. I hope to start in September 2018 and be done in Juli 2021. Regardless of whether I get enrolled in the Master-PhD, I would like to conduct research in the field of Motor Control. Next to doing research, I would like to become a teacher in a subject connected to Human Movement Sciences.
Golden tip
The best tip I can give for selecting the right education to follow is to find something that fits your interests best. This is rather vague, but personally I had no idea what education to follow exactly. I only found out about Human Movement Sciences four months before I started my first year. Before I found Human Movement Sciences I was focused mainly on educations that fitted best to my best subjects in high school. It was only when I started looking for educations outside the well-known educations (Medicine, Psychology etc.) that I found Human Movement Sciences. My advice: start early and dare to find educations that you may have never heard about but fit your interests, it worked out for me.
If you have any questions or are interested in Human Movement Sciences, you can always send me an e-mail: I will answer as soon as possible. Good luck in finding the right education for you and maybe we will see each other soon!
| | |
| --- | --- |
| Last modified: | 24 August 2017 10.14 a.m. |