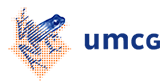 Eline Blaauw
Studentambassador Master Human Movement Sciences, specialization Rehabilitation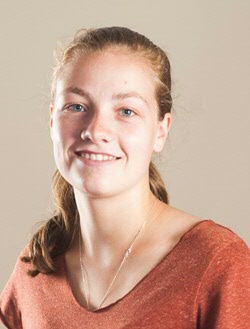 About
Hi, my name is Eline Blaauw and I am a student of the Rehabilitation Master of Human Movement Sciences. I am also an official Physiotherapist, while I graduated from the Hanze University of Applied Sciences Groningen just before I started with Human Movement Sciences. I am fascinated by relearning people to walk who are in the need of using a prosthetic or orthotic device. Furthermore, I like to play sports and live an active lifestyle with lots of travelling involved.
Why Msc HMS?
The Rehabilitation Master of Human Movement Sciences has everything I was looking for. I get the opportunity to learn more about the mechanisms of rehabilitation and in the same time the Master is very flexible for the implementation of my own main interests. I find the courses very interesting and I really think this is a step forward for me. The Master will also help me to improve my skills as a physiotherapist and develop academic skills I did not learn at the Hanze University.
Why Groningen?
The choice for Groningen was very easy to make. I grew up in Assen about 25 minutes by bus and as soon as I wanted to leave the house of my parents I could easily find a place in Groningen. When people ask me where I come from I always say Groningen instead of Assen, this city feels like home and has enough entertainment and other facilities to live a happy life.
Future
After the Rehabilitation Master of Human Movement Sciences I would love to work with people who are in the need of using prosthetic or orthotic devices. I would like to combine my physiotherapeutic and academic skills to help with research projects and to help people in a practical way. I am a flexible person, so I do not mind to work in another city or country when I am graduated.
Golden tip
At the beginning I did not knew if I could manage to study at University level. However, this has never been a reason to not give it a try. I learned a lot about my own process of studying and with every course my confidence in my study capabilities grew. If you are hesitating about the fact if you will be good enough…just do it and you will experience yourself that with dedication and motivation you might be able to do anything you want!
Blog
Eline keeps a blog on her adventures in Pittsburgh (USA), where she is currently working on her graduation project at the Human Engineering Research Laboratories (HERL).
| | |
| --- | --- |
| Last modified: | 20 March 2019 10.41 a.m. |