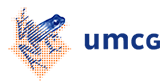 TTT-projects / Pilot-projects
The TTT ('Touch-Try-Teach') and Pilot Projects give you the opportunity to conduct independent scientific research. In this way you can discover whether doing research, in addition to your bachelor's degree in medicine or dentistry, is what you aspire. A TTT project is for first-year students and is somewhat smaller than the Pilot Projects; these are for second and third year students.
TTT-projects
During a TTT project ('Touch, Try, Teach') you will experience what it is like to participate in ongoing, clinically relevant research. Think of it as a foretaste of a scientific career within your own interests. You will join a research department of a medical discipline of your choice and carry out an individual project yourself. You will be supervised by a third-year student who is carrying out a pilot project or by a PhD student (such as an MD/PhD student). You present the results of your project research in a scientific abstract.
Sign up via Progress and find more information in Ocasys . Applications for a TTT project can be submitted to JSM throughout the year.
Pilot-projects
Second and third-year students in the JSM Bachelor Honours programme are given the opportunity to carry out a research project of their own, a Pilot Project.
A Pilot Project is a research period of one or several months within one of the five research institutes of the Graduate School Medical Sciences . You gain practical and technical research experience and experience in what it is like to be involved in this for a longer period of time. With a pilot project you can think of carrying out part of a PhD research in which all parts of the research are discussed, such as data collection/acquisition, analysis, etc. This means that you also become a co-author of the research.
An application for a Pilot Project and its implementation must meet quality requirements and a specific procedure. Register via Progress and find further information after this on Brightspace.
| | |
| --- | --- |
| Last modified: | 20 April 2023 09.30 a.m. |