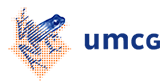 Erasmus+
The UMCG has Erasmus+ agreements with several universities in Europe.
General information on Erasmus+ and Erasmus Mundus
The International office of your own faculty can give you more specific information about these agreements, (possible) scholarships and the application procedure.
A s a student coming from one of our Erasmus+ partners you cannot apply as a freemover. You must be selected and introduced to us by the contact person at your faculty.
Erasmus+ scholarship
When you have been selected for the Erasmus+ scholarship, there are some documents that have to be filled out. This is the responsibility of the Erasmus coordinator at your own faculty. The application for a clinical internship or research project can be sent to the International Office by e-mail together with the filled out and signed learning agreement. After the internship or project has been arranged, we will sign and stamp the learning agreement and send it back by e-mail.
Research is only possible for a period of at least 5 or more months and students should add a motivation concerning the type of research and the subject that they are interested in.
No guarantee
Unfortunately we cannot any guarantee that we will be able to arrange the clerkship, even if you are from one of our partner universities or when you have been selected for an Erasmus scholarship. It all depends on the available capacity in the UMCG and for each individual request we will have to contact the department(s) of your preference. We do not offer a fixed program of clinical internships or research project. In some cases we might offer you a clerkship in a department that was not amongst the options you gave us.

Further, we will only try to arrange for a maximum of two different disciplines.

Finally, bear in mind that some departments might have their own specific demands regarding language or motivation, f.e. the Surgery department demands that you have done a Dutch language course before your arrival.
We will only consider a request after we have received the filled out Erasmus document from the Erasmus Officer at your faculty at least 3 months before the planned starting date.
Erasmus in the Bachelor of Medicine
Students coming under an Erasmus agreement can be enrolled in one of the semester of the curriculum of Medicine.
We have a very specific curriculum where students and teachers operate/work together in Learning Communities. It's not a teacher giving a lecture and students listening but it requires a very independent student who will react in an anticipating way.
If you want to apply for this curriculum please send us the following documents at least 6 months in advance:
A self-reflecting report: what are your learning styles, knowledge, competences with regard to our curriculum and why have you specifically applied for our faculty and our program.

Recommendationletter from the dean, also addressed specifically to our faculty and our curriculum: why would you be the right person for our program.

L

ist of grades.

Description of your home curriculum: subjects, courses, content (we would like to compare).

Copy of your passport

Erasmus documents
| | |
| --- | --- |
| Last modified: | 12 November 2019 09.49 a.m. |