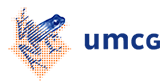 Programme Committee of Medicine
Every degree programme has a programme committee (Opleidingscommissie; OC), the legal existence of which is laid down in statute in the Higher Education and Research Act (WHW; Wet op het hoger onderwijs en wetenschappelijk onderzoek, Article 9.18).
The OC is an independent committee that acts as a consultative participation body and advises the degree programme board, both when asked and on its own initiative, on the quality of the degree programm

The OC provides advice on the Teaching and Examination Regulations (OER) and assesses the ways in which the OER is implemented.
The Medicine OC safeguards the quality of all teaching relating to the degree programmes in Medicine, meaning both the contents (such as course units, learning outcomes, etc.) and the logistics (structure and schedule of course units, facilities, etc.) in both the Bachelor's and Master's degree programme. The quality of teaching and the compliance with the OER is usually assessed based on the results of teaching evaluations. Structural evaluations are conducted by the quality assurance taskgroup of the Institute of Education (OWI). It is also important that the Medicine OC is informed of and/or involved in all matters concerning teaching in the degree programme. To this end, the Medicine OC meets at least twice a year with the Dean of Education but also stays in contact with the other relevant bodies and staff members to gain good insight into everything that takes place within teaching.
| | |
| --- | --- |
| Last modified: | 28 April 2022 10.59 a.m. |