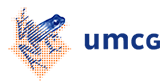 Toelating tot de Verkorte Bachelor
Om toegelaten te worden tot de Verkorte Bachelor tandheelkunde moet je (gaan) voldoen aan de volgende eisen:
Geslaagd zijn voor de vakken natuur- en scheikunde op vwo-niveau en
Een WO- of HBO-bachelor- of masterdiploma (behaald in Nederland) in je bezit hebben
Aanmelden voor de selectieprocedure kan uitsluitend digitaal via onderstaande link:
https://fd13.formdesk.com/(...)_VERKORTE_BA_THK_PRD
Let op:
Aanmelding via DUO is niet mogelijk
De VBT kent geen decentrale selectie
Je mag maximaal 4 keer mee doen aan het toelatingsexamen.
Je dient minimaal een 5,5 te halen op de toets.
* Heb je nog geen bachelorsdiploma of deelcertificaat maar verwacht je deze voor 1 augustus in je bezit te hebben dan mag je wel aanmelden. Heb je in juli nog een toets voor je Bachelor diploma of voor de vakken Natuurkunde en/of Scheikunde, dan moet het diploma uiterlijk 17 juli 2021 bij ons binnen zijn.


Natuur- en Scheikunde
Verkorte Bachelor Tandheelkunde kandidaten dienen in ieder geval te beschikken over een hbo- of WO-bachelorsdiploma (behaald in Nederland). Ook bepaalde masterdiploma's zijn mogelijk. Daarnaast dien je natuur- en scheikunde op vwo-niveau te hebben gehaald. Mocht je niet beschikken over een vwo-diploma met deze vakken dan moet je deze 'deficiëntie' repareren. Dat kan bijvoorbeeld via www.ccvx.nl of www.boswell-beta.nl . Een certificaat van een erkend thuisstudie-instituut of een avondcollege wordt eveneens geaccepteerd.

Taaleis
Voor studenten met een anderstalige vooropleiding, maar die wel een Bachelorsdiploma hebben behaald in Nederland, geldt als aanvullende toelatingseis:
Voor toelating tot de Verkorte Bachelor dient men in bezit te zijn van een geldig staatsexamen Nederlands als tweede taal, programma III*
* Het Staatsexamen NT2, programma III (C1) is momenteel nog in ontwikkeling. Zo lang deze niet kan worden afgenomen geldt de eis van het Staatsexamen NT2, programma II (B2). Indien programma III in de loop van het academisch jaar beschikbaar komt geldt deze als eis voor de dan nog niet behaalde deelcertificaten. Reeds behaalde deelcertificaten van Programma II behouden hun geldigheid.
Leerstof toelatingsexamen
De leerstof voor het toelatingsexamen is hier terug te vinden: Leerstof 2021
| | |
| --- | --- |
| Laatst gewijzigd: | 15 april 2021 15:37 |