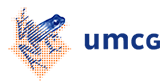 Toelating tot de Verkorte Bachelor
Om toegelaten te worden tot de verkorte bacheloropleiding moet je in het bezit zijn van:
• Een geldig HBO-bachelor diploma Mondzorgkunde met een Bachelor of Science titel* behaald in Nederland, en
• deelcertificaten voor de vakken natuur- en scheikunde op VWO-niveau**.
* Het CROHO-register geeft aan in welk cluster jouw master valt. CROHO staat voor Centraal Register Opleidingen Hoger Onderwijs. Een diploma Mondzorgkunde is ondergebracht binnen het CROHO-cluster 'gezondheid' en daarmee dien je het Instellingsgeld II te voldoen, dit komt neer op ongeveer €20.000,- per studiejaar.
** Het behalen van deelcertificaten kan bijvoorbeeld via www.ccvx.nl, of Boswell Beta. Een certificaat (geslaagd voor staatsexamen) van een erkend thuisstudie-instituut of een avondcollege wordt ook geaccepteerd.
Aanmelding toelatingsexamen 2022

Klik hier voor aanmelding toelatingsexamen (aanmelden mogelijk tot 20 januari 2022)
Let op:
Aanmelden voor het toelatingsexamen via Studielink is niet mogelijk.
Voor dit toelatingsexamen verkorte bachelor geldt een maximale deelname van 4 keer.
Het insturen van motivatiebrieven is geen onderdeel van onze selectie.
Klik hier voor de leerstof toelatingsexamen Verkorte Bachelor start september 2022
| | |
| --- | --- |
| Laatst gewijzigd: | 22 november 2021 09:43 |