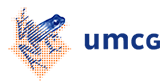 T. (Tiago) Medeiros Furquim Mendonça
PhD candidate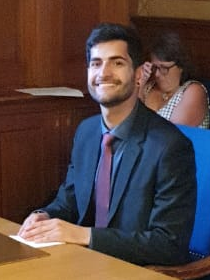 E-mail:
t.medeiros.furquim.mendonca umcg.nl
---
Bachelor in Biotechnology by the University of Brasília in Brazil, Master of Science in Medical and Pharmaceutical Drug Innovation (nowadays called Molecular Medicine and Innovative Therapeutics) by the University of Groningen. Currently a PhD candidate at the University of Groningen - Univesity Medical Center Groningen (UMCG), Department of Biomedical Sciences of Cells and Systems (BSCS) - Section Molecular Neurobiology. He is part of the Behavioral and Cognitive Neuroscience (BCN) research institute of the Graduate School of Medical Sciences (GSMS).

Current PhD project on microglia biology with focus on epigenetics and immune memory during neuroinflammation, neurodegeneration, and demyelination (in the context of multiple sclerosis).

During his master's developed research projects as an intern in the Multiple Sclerosis Division at the Florey Institute of Neuroscience and Mental Health (University of Melbourne) in Australia and developed another research project at the Department of Neuroscience, Section Medical Physiology at the University Medical Center Groningen (University of Groningen) in the Netherlands.
During his bachelor's participated in several projects at the Laboratory of Immunology and Inflammation (LIMI), Department of Cell Biology (CEL) of the Institute of Biology (IB) at the University of Brasília in Brazil.

He was a fellow undergraduate researcher at the University of Brasilia by the Institutional program for scientific initiation scholarships (PIBIC) from the National Council of Technological and Scientific Development (CNPq).
He has finished the Young Talents for Science undergraduate research program from the Coordination for the Improvement of Higher Education Personnel (CAPES). He was an Orange Tulip Scholarship student during his master's and received grants from the GSMS (UMCG), Holland Scholarship, Groningen Univesity Fund, Marco Polo, and De Cock Stitching.

Has experience and interest in the area of cellular and molecular immunology, with emphasis on neuroimmunology (microglia and macrophages).
Keywords: immunology, neurobiology, and epigenetics.

| | |
| --- | --- |
| Last modified: | 25 June 2022 01.37 a.m. |