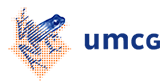 dr. L.S. Cuijpers, MSc
Lecturer
I aspire to create a learning environment that invites experiences and reflection upon those. I strongly believe that we learn through action and developed a Movement Workshop to enable students to experience theoretical concepts of motor development and learning (e.g., affordances, constraints, control parameter and self-organisation) by moving themselves. To support students in their process of building on their future, I developed the educational module Creating your own course to challenge and support students to develop their plans for the future.
In response to the announcement of the Dutch universities to continue university education digitally – "because it is a possibility", I wrote the article "Digital the new normal? Why we should be hesitant towards a digital university" that was published by Joop BNN Vara.
Teaching responsibilities
2020 – present Coordinating and teaching of the minor Sport Science
2020 – present Teaching of the course Motor Development and Learning and development of the Movement Practical, in which students experience theoretical concepts by moving themselves.
2019 – present Teaching and development of the course Sports Performance Analysis, part of the minor Sport Science
2019 – present Teaching and development of the undergraduate course Theoretische Kwesties
2017 – 2018 Guest lecturer graduate course Coordination Dynamics, Free University of Amsterdam, The Netherlands
2018 Guest lecturer undergraduate course Motor Development, University of Lisbon, Portugal.
2016 – present Supervision of Graduate Research Projects
2016 – present Supervision of Academic Assignments
2016 – present Supervision of Undergraduate Research Projects
2016 Teaching undergraduate course Neuropsychology
| | |
| --- | --- |
| Last modified: | 14 July 2020 6.50 p.m. |