dr. K. (Kees) van Veen
Academic director Sustainable Society & Associate Professor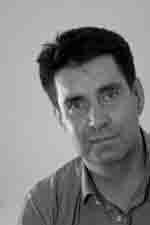 ---
February, 2015
Director:
- Dr. Kees van Veen (
k.van.veen rug.nl
)
Data manager:
- Floris van der Lee MSc
Permanent members:
- Dr. Florian Becker-Ritterspach - University of Groningen (NL)
- Dr. Christoph Dörrenbächer - University of Groningen (NL)
- Drs. Wilfred Geerlings - Hogeschool Rotterdam/Technische Universiteit Delft (NL)
- Prof. Dr. Niels Hermes - University of Groningen (NL)
- Prof. Dr. Jan Kratzer - Technische Universität Berlin (Germany)
- Prof. Dr. Roger Leenders - University of Groningen (NL)
- Dr. Peter Mühlau - Trinity College Dublin (Ireland)
- Prof. Dr. Cliff Staples - University of North Dakota (USA)
Temporary members:
Ilse Marsman MSc, Janine Elbertsen MSc, Wesley Kaufman MSc, Daan van der Mee MSc, Floris De Haan MSc, Joost Rusius MSc, Lei Chen MSc, Joy Elly Tulung MSc, Mayya Tarasova MSc, Sanne van der Meer MSc, Daniel den Hengst MSc, Evelien Aangeenbrug MSc, Esther Fortmann MSc, Ryanne Biemans MSc, Evelien Aangeenbrug MSc, Esther Fortman MSc, Verena Girschik.
Introduction
In this project, we study the managerial elite of Europe: managers in the boards of large European companies. We are interested in questions as:
How different are boards in different European countries in terms of their managers? Do German boards consist of more different nationalities than Dutch ones? Are Swedish topmanagers older than their French counterparts?

Is there a European labour market for top managers? Were Anders Mobergs' moves from IKEA to Home Depot to AHOLD exceptional, or part of a trend? How likely is it that TNT's Peter Bakker becomes CEO in Spain?

How do the interlocking directorates look like within and between European countries and how can this be explained?

Do managerial careers develop differently in different countries? What does a manager need to get to the top in France or the UK?

Do differences in board composition affect organizational performance? Are older boards more experience and as a result, more succesful? Are larger boards more succesful? Is it helpful for a multinational to have more nationalities in the board ?

Our focus is longitudinal and quantitative. This means that we collect data :
career characteristics of large numbers of individual board members in large numbers of companies in a large number of countries, and if possible over longer periods of time.

company characteristics (size, profit, etcetera), preferably over longer periods of time.

ndustry characteristics

country-of-origin characteristics (economic size, labor market systems, educational systems, corporate governance systems, etcetera)
Such combined datasets create a possibilities to answer different questions which have a academic as well as a broader relevance.
For academic publications, see publication list.
Non-academic attention: results of this research has been discussed in de Volkskrant (12-05-2008) , De Pers, DAG, Leeuwarder Courant, Science Direct, Wereld Omroep, BNR nieuwsradio, TV Noord, TV Drente, Harvard Business Manager, Management Scope.
Together with Managementscope, we yearly develop:
Top 50 of most important 'Commissarissen' in the Netherlands.
Who is new in the Dutch business elite (and who left ?)
Top 25 of most important female (non)executives in the Netherlands
See also http://managementscope.nl/
At the moment, we focus on a number of sub issues: (click on the cells for more information)
| | |
| --- | --- |
| Last modified: | 25 June 2022 2.20 p.m. |