prof. dr. J. (Jan) de Vries
Professor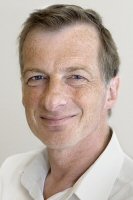 ---
Regular Teaching activities
Since 1985, a contribution has been made to several programmes of the Faculty of Economics and Business. Besides lecturing Jan de Vries also participated in various educational development committees. Some of the courses that are/were lectured are:
Production management and Logistics,
Purchase and supply chain management
Control of primary processes
Specialisation course Operations and Supply Chain Management
Fieldcourse Operations and Supply Chain Management
Operations Strategy and Technology
Jan de Vries furthermore participated in several graduation workshops, a course on small business management, a second year course on production and operations management, some integrative courses in Business Administration (BIO), the course Logistical information systems and in the course Evaluation and Design of Production and Service systems.
Additional professional activities
| | |
| --- | --- |
| | |
| 2014-now | Member of educational accreditation committees in the field of Business and Management - The Accreditation Organisation of the Netherlands and Flanders (NVAO) |
| 1999-now | Visiting Professor Business Logistics and Operations Management at the Curacao Institute for Social and Economic Studies (Curises – now ICUC). |
| 1998-now | Visiting Professor Operations Management at the Academic Institute of Groningen (AOG) |
| 2012-2018 | Member Board of Examiners, Academic Institute of Groningen (AOG) |
| 2004-2010 | Visiting Professor of Operations Management, Wenckebach Institute, Groningen University Hospital, programme on Good Manufacturing Practices |
| 2001-2012 | Professor of Operations management/Supply chain management, Part-time executive MSc BA, University of Groningen/AOG. |
| 1990-now | Contributions such as master-classes, seminars, workshops and practical courses in the area of supply chain management, business logistics and healthcare management. |
| 2012-2014 | Visiting Professor Operations Management, Hanken School of Economics, Helsinki |
| 1999-2003 | Associate Professor Production management and Logistics - Master in Business Management-program, Twente School of Management (TSM) |
| 1999-2003 | Supervisor graduation projects/Associate Professor of Operations Management Twente School of Management, International Executive MBA (TSM) |
| 1997-1999 | Senior Lecturer Production management at the Academy of Maastricht |
| 1993-1996 | Visiting Professor Production and Operations Management at the University of the Netherlands Antilles |
| 1985-1995 | Lecturer Quality Management at the Quality Service department for the Industry (KDI) in Rotterdam |
| | |
| --- | --- |
| Last modified: | 25 June 2022 1.13 p.m. |