prof. dr. ir. J.M.L. (Jo) van Engelen
Professor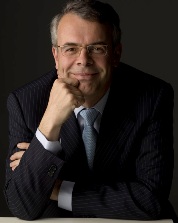 ---
Prof.dr.ir. Jo M.L. van Engelen (1959) studeerde Natuur- en Wiskunde aan de Technische Universiteit van Eindhoven en Bedrijfskunde aan de Universiteit van Twente. Hij ontving zijn doctoraat voor een proefschrift over informatietechnologie en marketing in 1989 van de Universiteit van Twente. Gedurende de jaren 1985-1991 heeft hij verscheidene senior management posities bekleed in Productontwikkeling en Marketing bij Océ, te Venlo (Printing en Publishing Systemen).
Sinds 1991 is hij hoogleraar Business Development en later ook research fellow aan de Faculteit der Bedrijfskunde van de Rijksuniversiteit Groningen. Sinds 2010 is hij hoogleraar Design Engineering aan de Faculteit Industrieel Ontwerpen van de Technische Universiteit Delft. Hij was auteur of co-auteur van vijf boeken, meer dan 100 wetenschappelijke artikelen, meer dan 40 professionele artikelen, gaf meer dan 200 toonaangevende lezingen en begeleidde ongeveer 20 promovendi naar hun doctorsgraad. Voorbeelden van zijn gepubliceerde werk zijn terug te vinden in onder andere: R&D Management Journal, Omega Journal of Management Science, Technology Review, MIT Sloan Management Review, Research and Technology Management, Journal of Engineering and Technology Management, Journal of Product Innovation Management, Journal of International Studies of Management and Organization, Journal of Engineering, Technology and Management (JETM), International Journal of Networking and Virtual Organizations and Journal of Environmental Assessment Policy and Management. Van 2000 tot 2014 was hij lid van het bestuur van de Onderzoekschool ICS (Interuniversity Centre for Sociological Studies), waarvan hij momenteel lid van de Adviesraad is.
In 1991 heeft hij zijn eigen bedrijf Van Engelen B.V. opgericht op het gebied van Business en Organisatie Ontwikkeling. Hij heeft gewerkt als management consultant voor de directie van vele bedrijven, zoals de TNT Post Groep, Achmea, Essent, PGGM en de ANWB. Voorts is hij commissaris (geweest) bij verscheidene organisaties waaronder Ordina Nieuwegein, Brunel Amsterdam, AMIS Nieuwegein, Kender Thijssen Veenendaal, Unigarant Hoogeveen, het Drents Museum Assen, Nedap Groenlo, Open Universiteit Heerlen en Telstar Harderwijk.
Van 2004 tot 2008 was hij Lid van Hoofddirectie van de ANWB in Den Haag en heeft daar een strategische heroriëntatie doorgevoerd alsmede een aantal daaruit voortkomende diepgaande reorganisatie projecten. Van 2008 tot 2012 was hij Lid van de Raad van Bestuur van APG Groep in Heerlen, met vestigingen in Amsterdam, New York en Hong Kong.
| | |
| --- | --- |
| Last modified: | 25 June 2022 2.16 p.m. |