prof. dr. H.G. (Rina) Knoeff
Aletta Jacobs Chair of Health and Humanities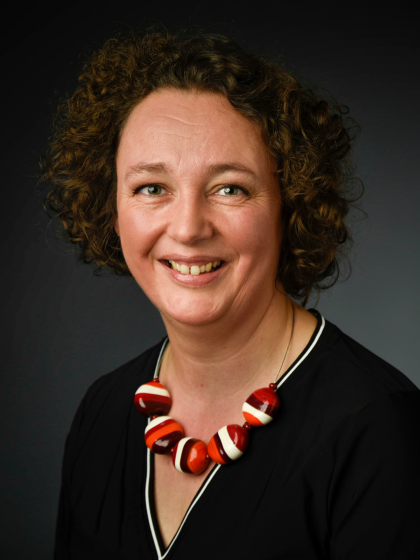 ---
Medical history matters for students in the humanities. Health and wellbeing have always been among the most important aspects of people's lives, on the individual level, as well as on the collective, societal level. To name but one example: In the course of history, epidemics have claimed more lives than wars did, and they have been at least as unsettling – socially, politically and culturally. We only have to look at the current COVID-19 crisis to appreciate how this is the case.
In my teaching I often try to bring in the 'health angle'. I device courses based on my research whenever possible. Not only because I want students to learn about medical history, but also because I find it rewarding and important for students to engage with current research. Whenever possible I adopt methods to challenge students and to draw them out of their comfort zone. This can be done through having them respond to a provocative 'statement of the week', to make them write short QAQL's on primary source material (QAQL is the acronym of Quote, Argument, Question and Link), and through setting up conversations around historical objects and images.
In Groningen I have taught the following courses:
Sources and Methods in Cultural History (BA1 and 2). Introduction into approaches and methodologies of finding and analysing primary sources.
Making Modern Science in the Netherlands (Dutch Studies, BA2). An introduction into history of early modern science in the Netherlands with special reference to the historiography of the Scientific Revolution.
Framing Science: Histories of Science and Medicine in Western Culture (BA3). Based on key moments in the history of science and medicine this course analyses how historians have explained and debated the importance of scientific discoveries and developments within particular historical and cultural frameworks.
Workshop Public History (BA3). This course is about the many different ways in which academically trained historians communicate with public audiences. The course also introduces students to the job market outside academia.
Atelier Living Heritage (MA). During this course MA students learn how to apply historical knowledge and skills in public and private organisations dealing with heritage (e.g. museums, archives, publishing houses and city councils). In particular, the course is directed at communicating academic historical knowledge to the general public.
The Unknown Enlightenment: Body, Health and Healing (MA, research seminar). This course moves away from the traditional Enlightenment focus on mind, reason and politics and analyses how the Enlightenment was to an important extent health-related and medical.
Health and Wellbeing: Historical Perspectives (University College Groningen). An introduction into cultural history of health and wellbeing in the premodern period.
PhD Supervision
2008-2012: Aesthesis in Anatomy. Materiality and Elegance in the 18th Century Leiden Anatomical Collections (Marieke Hendriksen). Thesis published with Brill in 2015
2009-2013: Preparations on the Move. The Leiden Anatomical Collections in the 19th Century (Hieke Huistra). Thesis was awarded a silver medal of the Teyler's Scientific Society Haarlem in 2016 and was published with Routledge in 2018.
2013-2018: Blood, Sweat and Tears (Ruben Verwaal). Thesis is part of the 'Vital Matters' project and is on the Enlightenment physiology of the bodily fluids. Thesis accepted for publication by Palgrave Macmillan.
| | |
| --- | --- |
| Last modified: | 25 June 2022 10.59 a.m. |