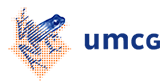 prof. dr. D.J. Reijngoud
Professor of Inborn Variation of Metabolism, emeritus
Education
1972 MSc Biochemistry (cum laude) University of Amsterdam, Amsterdam, The Netherlands
1978 PhD, on the thesis entitled: 'The pH inside lysosomes' at the University of Amsterdam, Amsterdam, The Netherlands
1978-1981 Postdoctoral fellow at the Woman's Medical College of Pennsylvania, Philadelphia, PA, USA, under the supervision of M.C. Phillips
Profession
1985-2012 Head of the laboratory of metabolic diseases at the University Medical Center Groningen, Groningen, The Netherlands
1995 Clinical Chemist, specialty Inborn Errors of Metabolism
2010 Professor holding the chair of 'Inborn Variability of Metabolism'
Grants
2013-2018 Fonds ESZ. Systems Medicine, towards diagnostics at maximum speed
2011-2015 SBC Energy Metabolism and Aging (NWO). Top-Down Analysis of metabolic stress in mice
2011-2015 SBC Energy Metabolism and Aging (NWO). Modeling of mouse metabolism
2011-2014 Metakids. Development of new therapeutic stategies in patients with glycogen storage diseases using organ-specific knock-out mouse models.
2010-2014 Netherlands Centre of System Biology. The impact of gut-derived short-chain fatty acids on hepatic fatty acid and glucose metabolism in mice.
2008-2012 RvvZ fonds. Which adaptations take place in patients with a defect in mitochondrial fatty acid oxidation.
2008-2011 MD-PhD trajectsubsidie Endocrine and metabolic abnormalities in patients with glycogen storage disease type III.
2004-2008 Diabetes Fonds Nederland. Molecular basis of fish-oil prevention of type 2 diabetes: shifting the balance between PPARα- and LXRα-controlled pathways of glucose and fat metabolism in the liver
2003-2004 Diabetes Fonds Nederland Innovatie initiatief. Critical role of glucose-6-phosphatase in development of diet-induced type II diabetes?
2002-2003 De Cock Stichting. How do the transcription factors PPARα and HNF-4α differ in their regulation of hepatic glucose metabolism?"
2001-2004 ZON-Mw. Feasibility of neonatal population screening of medium-chain acyl-CoA dehydrogenase deficiency by tandem mass spectrometry.
Thesis
2014 Volker-Touw C.M.L. MCAD deficiency. To be, or not to be at risk
2014 Den Besten, G. Elucidating the mechanisms of action of short-chain fatty acids. From dietary fiber to host metabolism
2010 Van Dijk TH. Computational analaysis of carbohydrate metabolism. Stable isotope techniques in small laboratory animals.
2010 M Hoeksema M. PKU: food for thought.
2009 Oosterveer MH. Control of Metabolic Flux by Nutrient Sensors.
2009 Schreurs M Regulatory enzymes of mitochondrila β-oxidation as targets for treatment of the metabolic syndrome.
2007 Derks TGJ. MCAD deficiency. Clinical and laboratory studies.
2004 Bandsma RHJ Interactions between carbohydrate and lipid metabolism in metabolic disorders.
2004 Veeneman JM Whole body protein metabolism in chronic hemodialysis.
2002 C Wiegman Interactions between hepatic glucose and fat metabolism in animal models of insulin resistance.
2001 M Roef Nutritional Management of Patients with Complex I Deficiency: A macronutrient Approach.
1998 M de Sain In Vivo Kinetics of Cardiovascular and Renal Risk Factors in Patients with Proteinuria.
1996 FJ van Spronsen Phenylketonuria: Implications of Some Biochemical and Clinical Findings.
1993 R Baarsma Glucose Kinetics and Glucose Monitoring in Newborn Infants.
1988 S Bambang Oetomo Treatment of Pulmonary Surfactant Deficiency.
1987 GPA Smit Glycogen Storage Disease Type I and III. Aspects of Energy Metabolism and Implications for Treatment.
| | |
| --- | --- |
| Last modified: | 20 January 2015 12.16 p.m. |