prof. dr. B. Koldehofe
Professor of Computer Networks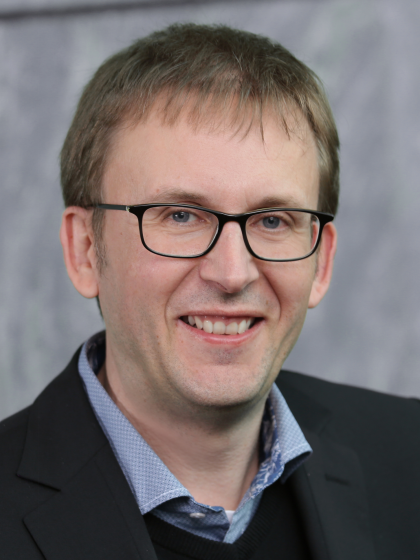 ---
Ongoing Projects (Complete Chronological List)
Since 2020


"DynSDN":

This DFG funded Transfer Project is concerned with methods for the dynamic management of reconfigurable Industrie 4.0 real-time communication networks in Software-defined infrastructures.

More information about the project is available here.

"CogniGron - Groningen Cognitive Systems and Materials Center" :

The mission of the center is to develop materials-centred systems paradigms for cognitive computing based on modelling and learning at all levels: from materials that can learn to devices, circuits and algorithms.

More information about the project is available here.

"Parrot: Privacy Engineering for Real-Time Analytics in Human-Centered Internet of Things."

The Parrot project is an international collaboration between the University of Oslo (Norway) and the Technical University of Darmstadt (Germany) funded by the Research Council of Norway (2020 – 2023). The project aims to enable the (semi-)automatic integration of appropriate privacy protection into real-time data stream applications.

More information will soon be availble.

Since 2017

Industry Cooperation Deutsche Telekom on "Dynamische Netze / Dynamic Networks". The project studies flexibility in access networks of telecommunications provider. One example is the flexible execution of the broadband network gateway (BNG) functionality of an access network. See for example.

Ralf Kundel, Leonhard Nobach, Jeremias Blendin, Hans-Jörg Kolbe, Georg Schyguda, Vladimir Gurevich, Boris Koldehofe, Ralf Steinmetz. P4-BNG: Central Office Network Functions on Programmable Packet Pipelines. In Proceedings of the 15th International Conference on Network and Service Management (CNSM), 8 pages, IEEE.

Since 2014

DFG Collaborative Research Center 1053 MAKI. Currently includes 40 researchers working towards the Internet of the future. A major goal of the research center is to enable such automated transitions between functionally equivalent mechanisms in communication systems at runtime. the research center explores the concept of transitions. A good example of this concept is described here:

Bastian Alt, Markus Weckesser, Christian Becker, Matthias Hollick, Sounak Kar, Anja Klein, Robin Klose, Roland Kluge, Heinz Koeppl, Boris Koldehofe, Wasiur R. Khuda Bukhsh, Manisha Luthra, Mahdi Mousavi, Max Mühlhäuser and Martin Pfannemüller. Amr Rizk, Andy Schürr, Ralf Steinmetz. Transitions: A Protocol-Independent View of the Future Internet. In Proceedings of the IEEE, 14 pages, IEEE 2019.

Own Roles: Managing director (2014-2017), Technical Coordination (TC) of proposal second funding period, PI in subproject C2 (from 2017).
Finished Projects (Complete Chronological List)
| | |
| --- | --- |
| 2013-2018 | Utilizing networked mobile devices for scientific simulations: DFG project within the German cluster of excellence on simulation technology (SimTech). |
| 2014-2016 | Parallele Komplexe Ereignisverarbeitung zur probabilistischen Einhaltung von Latenzschranken, DFG (Einzelantrag). |
| 2011-2014 | Complex Event Processing in the Large (CEPiL). Federal State Baden Württemberg (Excellence Initiative of BW-Stiftung). |
| 2008-2013 | Global Sensor Grid: DFG project within the German cluster of excellence on simulation technology (SimTech). |
| 2009-2012 | Spontaneous Virtual Networks 2. Federal State Baden Württemberg (BW-Stiftung). |
| 2008-2010 | Distributed Hierarchical Event Processing (industry coopera­tion with IBM). |
| 2009-2010 | Uniform Peer-to-Peer protocols for heterogeneous networks: DAAD funded for research visits of researchers and students between Lisbon and Stuttgart. |
| 2006-2009 | Spontaneous Virtual Networks. Land (BW-Stiftung). |
| 2005–2006 | Fairness in peer-to-peer systems (EPFL). SNF grant 20021-113825. |
| 2002–2005 | Multi-peer information dissemination and consistency support (Ph.D scholar­ship at Chalmers) |
| 1999–2005 | LYDIAN: An educational environment for teach­ing and learning distributed algorithms (Ph.D. scholarship at Chalmers) |
| | |
| --- | --- |
| Last modified: | 18 June 2020 11.47 a.m. |