Pulsed Laser Deposition
Welcome to our PLD Lab.
Here you can see our deposition chamber, the UV Excimer Laser and the RHEED system (electron gun, differential pump and screen+camera).
To learn more about RHEED-assisted PLD, follow this link to the Inorganic Materials Science group in the University of Twente (The Netherlands). Prof. Dave Blank and his group, with whom we closely collaborate, have been pioneers in the development of this technique. In those webpages you will find nice animations of the growth of materials atomic layer-by-atomic layer. In this way we can create completely new materials that do not exist in nature nor can be synthesize in the lab by traditional means.
The lab is located in room 5118.-132 of the Physics and Chemistry Building (Zernike Complex, Groningen), phone: +31 (0)50 363 3790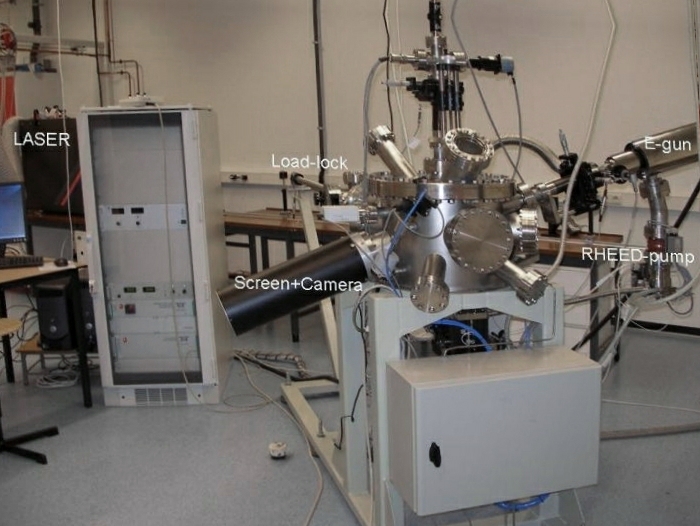 | | |
| --- | --- |
| Last modified: | 10 September 2018 08.43 a.m. |