Ferroelectric and Piezoelectric properties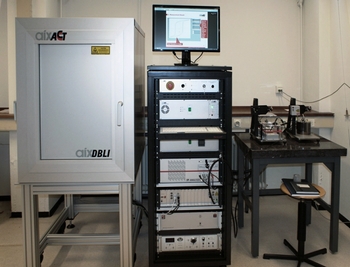 Ferroelectric, piezoelectric, pyroelectric and electromechanical properties are measured in thin films and bulk materials using an aixACCT double beam laser interferometer and an aixACCT thin film analyser. A Radiant Precision Workstation is also available for ferroelectric loop measurements. For pyroelectric current measurements, two Keithley electrometers are also available.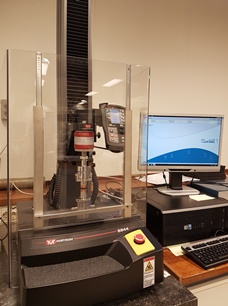 Local piezoelectric, magnetic, and conductivity measurements are performed using a scanning probe microscope (VEECO Dimension V with TUNA module).
The electric field generated in a piezoelectric material per unit mechanical stress applied to it (piezoelectric voltage coefficient g) can be measured using the Universal Testing System INSTRON 5940
| | |
| --- | --- |
| Last modified: | 05 February 2018 5.56 p.m. |