Dielectric properties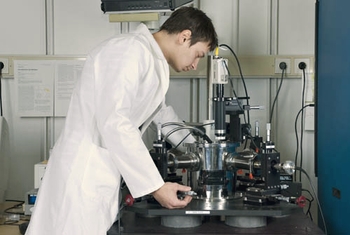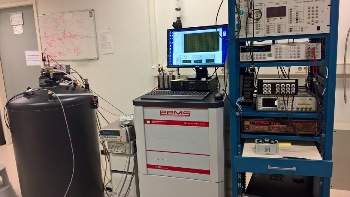 The dielectric characterization is done using an Agilent LCR meter, with frequency range of 20Hz-1MHz, as well as an Andeen-Hagerling capacitance bridge working at 1kHz.
These can be coupled to the following platforms:
(Quantum Design PPMS Physical Properties Measuremet System 9T 2-400K). Cryogenic platform used to carry out temperature and magnetic field dependent physical measurements. Transport measurements, such as resistivity, Hall effect, Seebeck effect, magnetoresistance, as well as capacitance and magnetocapacitance, pyroelectric and ferroelectric measurements can be performed. By means of a sample rotator, it is possible to easily measure anisotropic properties of single crystal samples. The measurements are controlled by using LabView and Visual Basic programs.
Two probe stations with 4-probe micro manipulators are available for low (5 K - RT) and high (RT - 900 K) temperature electrical measurements.
| | |
| --- | --- |
| Last modified: | 07 February 2018 11.55 a.m. |