Land Use and Sustainability
With the theme Land use, Development Planning and Sustainability, our research focusses on the transformation of space and associated implications for wellbeing. The topics discussed include, amongst others, amenities and the effect of natural attractiveness on house prices, planning and anticipation of capitalization in house prices and sustainable transformation.
Planning and development as the process of structuring future land use relate to the evaluation of distributional consequences of plans in terms of population, employment, urban housing and transportation. The rise in the world's population that lives in urban areas makes sustainability in planning and development of real estate to be the most important challenge for the future.
Ongoing projects
| Research title | Leading researcher |
| --- | --- |
| Sustainable transformation | Dr. Frans Sijtsma |
| Capitalization of infrastructure planning and house prices | Prof. Arno van der Vlist |
| Natural amenities and residential land use | Dr. Michiel Daams |
| Sustainability in procurement of local public goods | Prof. Arno van der Vlist |
Output
Some of our publications in this field are (for all publications, see staff profiles):
Daams, M., Sijtsma, F.J. and Van der Vlist, A.J. (forthcoming). The effect of natural space on nearby property prices: accounting for perceived attractiveness. Land Economics.
Van Dijk, T. and Van der Vlist, A.J. (2015). On the interaction between landownership and regional designs for land development. Urban Studies, 52(10), pp. 1899-1914.
Schoenmaker, D.A.J. and Van der Vlist, A.J. (2015). On real estate development activity: the relationship between commercial and residential real estate markets. Letters in Spatial and Resource Sciences, 8(3), pp. 219-232.
Sijtsma, F.J., Van der Heide, C. M. and Van Hinsberg, A. (2013). Beyond monetary measurement: How to evaluate projects and policies using the ecosystem services framework. Environmental Science & Policy, 32, pp. 14-25.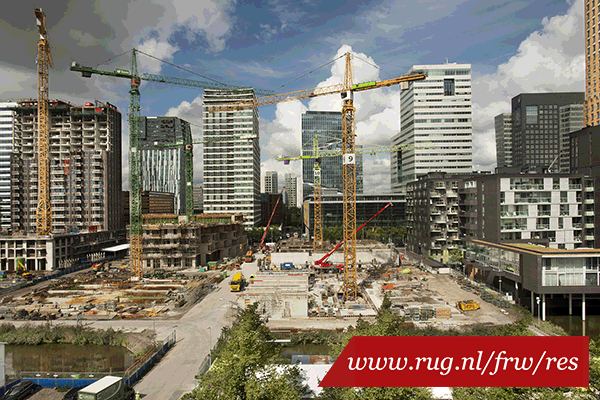 | | |
| --- | --- |
| Last modified: | 01 July 2016 10.46 a.m. |