Spandana
Research for Action in reproductive health: Spandana in South India
Since the 1994 ICPD conference in Cairo, the concept of reproductive health has played an important role in the discipline of demography. PRC Groningen has collaborated with NIDI in a joint research programme on reproductive health since 1996. The programme is called HERA: HEalthy reproduction: Research for Action. One of HERA's characteristics is that research not only leads to increased knowledge and scientific publications, but also returns to the people concerned, for example through educational interventions. An example of such a Research for Action project is Spandana, a collaboration with the Institute of Economic Research (IER) and the NGO the Family Planning Association of India (FPAI). Both organizations are located in Dharwad in the South Indian state of Karnataka in India. The funding is provided by the Bernard van Leer Foundation in The Hague.
Spandana's philosophy
The objective of Spandana is to provide information to people in the villages of Dharwad District, whereby the information provided is based on scientific research. Spandana is a Sanskrit word, used in many local languages in India, and especially in music. The word means 'interaction' or 'tuning in to each other'. In music, it relates to musicians reacting to each other, tuning in to each other to create a collective piece of music. The word reflects Spandana's philosophy.
Spandana started in March 2000 and followed research on reproductive health in the rural areas around the city of Dharwad. The research, with fieldwork between 1996 and 1998, addressed the existing behaviour, perceptions, and needs of women regarding reproductive health issues. The Spandana intervention was developed on the basis of these existing practices and the knowledge that people have themselves. The main philosophy of Spandana is that people do have knowledge, have their reasons to act as they do, and have their own points of view regarding reproductive health issues. Many interventions just assume recipients of an intervention to be 'empty vessels' and provide messages based on their own points of view, which usually is the biomedical model.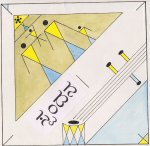 | | |
| --- | --- |
| Last modified: | 06 August 2020 3.00 p.m. |