Team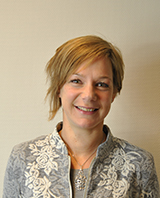 Principal investigator: Prof. Louise Meijering
I am a health geographer and my overall research programme is called Well-being, mobility and attachment to place in later life. I study how well-being, mobility and place attachment and later life are interlinked, by using qualitative and spatial methods and applying participatory approaches. The MeaningfulMobility project combines my interests in indoor and outdoor movement, health and impairments in later life, and different socio-cultural contexts.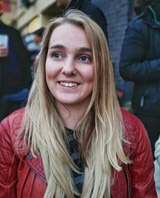 Dr. Tessa Osborne (Postdoctoral researcher)
I am a social geographer interested in the entanglements of biological and social processes in relation to the body. In my research I combine biological and social interpretations to study well-being, memory, and mobility using technology (including biosensing, virtual worlds, and social media) with qualitative methods. The MeaningfulMobility project combines my interests in well-being with novel methodologies, and an emphasis on the importance of mobility.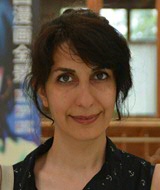 Zeinab Sattari N. (PhD researcher)
I am a spatial planner and environmental policymaker with international experience in data analysis and planning for Health and Well-being. Pursuing a quantitative approach, I have joined the Meaningful Mobility project in order to fulfil my major life goal: "improving the quality of life for everyone, focusing on more vulnerable people". Alongside the team members, I particularly work on a GIS-based analysis on indoor and outdoor mobility of older adults in various social contexts.
Dr.ir. Gerd Weitkamp (Senior researcher)
My research interests are in health geography with a focus on everyday mobility, including active transportation. In my research I use GIS to analyze spatio-temporal movement patterns to better understand peoples movement behavior and their interaction with places.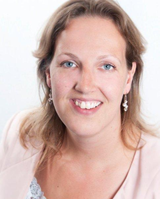 Dr. Billie de Haas (Senior researcher)
I work as assistant professor and co-supervise the qualitative PhD research within the MeaningfulMobility project. I have a background in demography and am especially interested in the wellbeing of vulnerable groups in society. I enjoy conducting qualitative research because it enables me to learn about individual stories, experiences and needs of persons. By sharing the findings, I can contribute to improving the programmes and policies focused on these particular groups.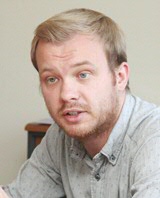 Thomas Lowe (promovendus)
Ik ben een sociaal geograaf met interesse in sociale ongelijkheid en kwetsbare groepen. Ik heb veel onderzoekservaring in verschillende delen van de wereld en met verschillende kwalitatieve onderzoeksmethoden. In het Betekenisvolle Beweging project ben ik vooral betrokken bij de analyse van de subjectieve ervaringen van 55+ers in Engeland, Nederland en India.
Student assistant: Gijs Westra
I am a Research Master (ReMa) student, and have finished my bachelor's degree in Human Geography and Regional Planning at the University of Groningen as well. During the ReMa I have started to specialize myself in mobility and wellbeing. I like to study what makes people happy about their living environment and what are strategies to improve this happiness or to cope with decreases in it. In the end, we all want to be happy and I would like to learn how to help people achieve that. My participation in the Meaningful Mobility project will enable me to learn more about wellbeing in later life.
| | |
| --- | --- |
| Last modified: | 10 May 2021 3.03 p.m. |