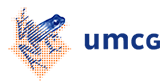 In- and exclusion criteria
Beneath the in- and exclusion criteria for the RECOVER study are displayed. We included patients who fulfilled these criteria.
The inclusion criteria
COPD (FEV1< 50% pred, Tiffeneau < 70%)
Symptoms: dyspnea on exertion / reduced exercise capacity
PaCO2> 6.0 kPa (at rest without oxygen)
The Exclusion criteria
Cardiac / neuromuscular diseases limiting a successful rehabilitation.
Obstructive Sleep apnea syndrome: AHI > 10<< />.
Previous exposure to chronic NIPPV.
Participation in a pulmonary rehabilitation program less than 18 months ago.
| | |
| --- | --- |
| Last modified: | 23 November 2012 10.03 a.m. |