Digital Thursday - Berber Hagedoorn: "Storytelling and creative reuse with linked data: how data science and user analysis reveal 'hidden stories' in Europeana"
| | |
| --- | --- |
| When: | Th 25-04-2019 15:00 - 16:30 |
| Where: | Exposition room, Harmonie building |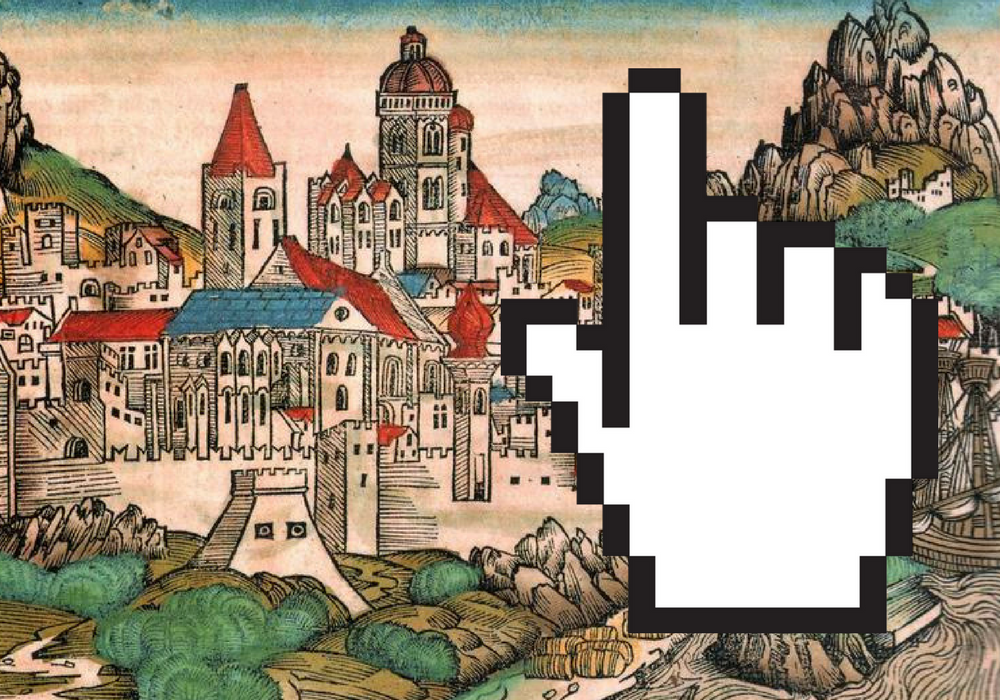 The Centre for Digital Humanities' Digital Thursdays are a series of presentations, activities, and debates that showcases interesting research by a broad range of Digital Humanities scholars. On 25 April, Dr Berber Hagedoorn will give a presentation titled "Storytelling and creative reuse with linked data: how data science and user analysis reveal 'hidden stories' in Europeana". You are cordially invited to attend.
Abstract
In her talk, Hagedoorn will share insights from her research project on storytelling and creative reuse with linked data, for which she won the 2018 Europeana Research Grant award for digital humanities research with cultural heritage. Hagedoorn uses data science (different forms of machine learning, including sentiment analysis), user studies (including user search tasks, participant observation and eye-tracking) and qualitative analysis, to understand how the Europeana 1914-1918 thematic collection is used for creative storytelling practices, to share and contextualize (audio)visual content and engage users. In our contemporary media landscape, (audio)visual stories are no longer only told via mainstream broadcasting media, but are more and more told across different digital media platforms. The goal of this research project is to use data science and qualitative analysis to map how this storytelling is organised through Europeana and shaped in practice by the interaction of a platform and its users.
This project helps in building expertise about the socio-technical practices of researchers as platform users – especially their more creative reuse of digitized content – and generates knowledge, skills and tools for data science and qualitative analysis around (audio)visual data on media platforms, and the translation of interaction on a platform into data (the 'datafied experience').
Hagedoorn will be presenting together with data science research assistant Ksenia Iakovleva. A part of this talk contains an exploration of Europeana 1914-1918, attendees are encouraged to bring their laptop/tablet if they wish to participate online (non-compulsory).
Europeana is the EU digital platform for cultural heritage. Their Research Grants programme is intended for early career scholars of all nationalities and in any field of the humanities, with a particular interest in cultural heritage, a transnational research scope and use digital tools and digital humanities methods to address their specific research topic. The Europeana 1914-1918 Thematic Collection hosts 400,000 items aggregated from Europeana partner libraries, archives and museums, including over 600 hours of video, alongside 200,000 items of content contributed by individuals both online and during 200+ community collection days, organised by Europeana and other institutions throughout Europe, which invited people to share their stories and objects from the First World War, which were then digitised by professional archivists.
About the speakers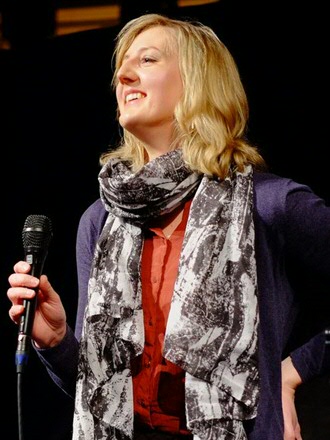 Berber Hagedoorn ( b.hagedoorn rug.nl ) is Assistant Professor Media Studies at the University of Groningen. Her research interests revolve around audiovisual culture, memory and heritage, creative reuse and storytelling across screens. She received the 2018 Europeana Research Grant award for digital humanities research into Europe's cultural heritage. Hagedoorn is the Vice-Chair of ECREA's Television Studies section (European Communication Research and Education Association) and organizes cooperation for European research and education into television's history and its future as a multi-platform storytelling practice. She has extensive experience in Media and Culture Studies and Digital Humanities through large-scale European and Dutch best practice projects on digital heritage and cultural memory representation, especially on digitized audiovisual heritage, including Europeana , VideoActive , EUscreen and CLARIAH . Hagedoorn has published in amongst others Continuum , VIEW , Media and Communication and Critical Studies in Television online ; see also https://berberhagedoorn.wordpress.com .
Ksenia Iakovleva is a Digital Humanities MA student (RUG) at the University of Groningen. She earned her bachelor degree in Journalism in Moscow, Russia. Iakovleva is interested in how humanities disciplines can be improved by using digital technologies and data science. She is currently working on her Master thesis research, which focuses on stance analysis of Russian and European news media publications about Russia's participation in Syrian civil war, using supervised machine learning.