PI - dr. D. Morales Hernandez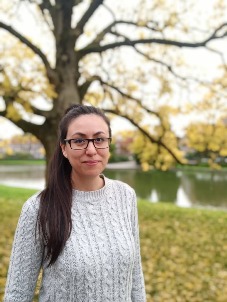 Dulce M. Morales has a background in Industrial Chemical Engineering from Instituto Politécnico Nacional (México, 2012), and received her Masters (2015) and Dr. rer. nat. (2019) degrees from Ruhr Universität Bochum (Germany) mentored by Prof. W. Schuhmann. The topic of her thesis was the design of transition metal-based electrocatalysts for the conversion of oxygen applicable in fuel cells, electrolyzers and metal-air batteries. D.M. Morales continued as a postdoc in the same group where she broadened her research towards the field of electrocatalytic oxidation of alcohols.
She later joined Helmholtz-Zentrum Berlin as a postdoc (2020) to contribute to the research of Dr. M. Risch's team on the mechanistic aspects of the oxygen evolution reaction by coupled electrochemistry and X-ray absorption spectroscopy, and was promoted on the same year to Deputy Head of the group. In 2021 she became recipient of the SPP 2080 "DynaKat" Early Career Research Scholarship for Female Scientists, funded by the German Research Foundation, for the investigation of electrocatalysts under industry‐relevant operating conditions.
In November 2022, she joined ENTEG as a tenure track assistant professor with a research line in the field of electrocatalysis for the conversion of renewable resources to fuels and value-added chemicals.
| | |
| --- | --- |
| Last modified: | 02 March 2023 4.46 p.m. |