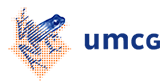 Transgenic Mouse Clinic for Ageing Research
The mouse is one of the most useful animal models to study the biological function of proteins in living organisms. The mouse model is an established animal model to increase our knowledge on the pathophysiology of human diseases and to develop or improve treatment of these diseases. Many researchers at the UMCG are using transgenic mice to answer their research questions. To improve our sources for fundamental and biomedical research at the UMCG, we started a state-of-the-art mouse facility that will generate innovative mouse models. All techniques (recombineering, CRISPR/Cas9, ES cell culture, zygote injection) and equipment involved in the generation of new mouse models have been in implemented in our laboratory or in the animal facility (CDP Groningen).
We generate conditional knock-out (KO) mice by homologous recombination in embryonic stem (ES) cells followed by injection into blastocysts to create chimeric mice. In addition, full KO or knock-in (KI) mice can be generated by CRISPR/Cas9 technology. Transgenic mice expressing "new" proteins or protein variants can be made by different techniques, including microinjection of DNA into the pronuclei of fertilized eggs or by electroporation of ES cells followed by selection, injection into blastocysts to create eventually chimeric mice. Recently, we are using CRISPR/Cas9 technology to edit genes in somatic cells, for example in hepatocytes of living mice. Prof. Jan van Deursen (Mayo Clinic, Rochester, MN, USA) will advice our team in the different transgenic technologies.
Team:
Published genetically engineered mouse models (GEMMs)
At this moment, the following GEMMs are being characterized: 5x conditional knockout models; 4x transgenic models, 4x CRISPR-mediated knockout models, and 2x CRISPR-mediated somatic genome edited models.
| | |
| --- | --- |
| Laatst gewijzigd: | 24 juli 2017 10:48 |