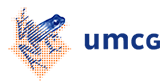 Thesis Summary: Eryn Liem
DEVELOPMENT OF OVERWEIGHT IN ADOLESCENCE Genes, growth & mood
The prevalence of childhood overweight has increased dramatically across the Western world in the past decades. This has major public health implications, most importantly because childhood overweight tracks into adulthood which leads to cardiovascular morbidity and mortality.
In this thesis we investigated several predictors for development of overweight in adolescence. These were evaluated in our study cohort as part of the TRAILS study, an ongoing population-based cohort study.
We found that common variation in the FTO gene and near the MC4R gene was associated with BMI. These findings strengthen and extend the results from previous research. Moreover, we found that impulsivity and depressive symptoms were associated with measures of overall and abdominal adiposity. Finally, increases in weight SDS, especially between 2 and 7 years, predispose to overall and abdominal adiposity in adolescence. In adolescents whose mothers smoked during pregnancy, the influence of weight gain during these years is more pronounced.
The second part of this thesis consists of two studies which focus on measurements of body composition in prepubertal children. In large population-based studies, it is important to have non-invasive techniques. We conclude that noninvasive methods are presently not suited to assess the absolute amount of total body fat in 6-7-year-old children. Our results suggest that skinfold measurements are the best noninvasive technique in predicting subcutaneous as well as intra-abdominal fat in prepubertal children.
These predictors and assessment methods could be incorporated in preventive intervention studies, which aim to reduce the prevalence of overweight in childhood and its associated complications.
| | |
| --- | --- |
| Last modified: | 22 November 2012 4.09 p.m. |