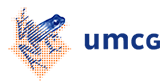 Section Molecular Genetics
The Section Molecular Genetics is interested in understanding the etiology of various complex diseases, with a specific focus on cardiovascular disease, obesity-related metabolic diseases, cancer, and ageing. Our section aims to develop translational research between humans and mice to provide deeper insights into the complex mechanism of these diseases in humans. We perform human studies using population- and family-based designs and generate mouse models using embryonic stem cell targeting approaches and CRISPR/Cas9 technology. These models are characterized using molecular, biochemical, histological and cellular biology techniques, proteomics, single cell genomics, and bioinformatics. The observations in mice are translated into humans using e.g. genetic validation studies.
Our research topics include:
regulation of intracellular trafficking of receptors involved in cholesterol and lipid homeostasis

genetics of human dyslipidemias (family as well as epidemiological studies)

role of long non-coding RNAs

(lncRNAs) in non-alcoholic fatty liver disease

molecular mechanisms driving atherosclerosis and atherosclerotic plaque stability

role of chronic inflammation in the etiology of cardio-metabolic disease and ageing

microbiome-related studies in mice and man exploring the role of gut microbiota and the effect of diet and medications in

health and disease

role of polyploidy in cancer formation in liver

role and regulation of tumor suppressor genes as novel targets to suppress cancer.
Principal investigators :
Dr. D.P.Y. (Debby) Koonen

Prof. J.A. (Jan Albert) Kuivenhoven

Prof. A.J.A. (Bart) van de Sluis

Dr. M. (Marit) Westerterp

Prof.

J. (Jingyuan) Fu

Prof. A. (Alain) de Bruin

Prof. J.M. (Jan) van Deursen
| | |
| --- | --- |
| Last modified: | 13 May 2019 07.42 a.m. |