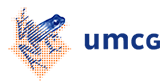 Research Program
The research program of the Laboratory of Pediatrics, executed in three expertise-driven and strongly intertwined Sections, is focused on the etiology, (early) diagnosis and pathophysiology of inherited metabolic disorders ('inborn errors of metabolism') and acquired, i.e., lifestyle- and age-related metabolic diseases. Examples of the first are Glycogen Storage Diseases and Fatty Acid Oxidation Disorders while the latter refers to obesity/age-associated conditions such as hyperlipidemia, insulin resistance, atherosclerosis, type II diabetes, non-alcoholic fatty liver disease and cancer.
Additional lines of research address (pediatric) cholestatic liver diseases and the effects of drugs and nutrition on intestinal functions including those of the microbiome.
It has become apparent that the life time risks of many of the non-communicable diseases are programmed in early life, i.e., during pregnancy and early childhood. In line with UMCG's focus on 'Healthy Ageing', we aim to define interventional targets to design novel pharmacological or nutritional strategies to prevent or mitigate the long-term consequences of these diseases.
Our research is characterized by a multidisciplinary approach, using a variety of experimental systems and techniques as well as state-of-the-art technologies. Interactions with clinicians from Beatrix Children's Hospital and other clinical departments as well as with private partners facilitate translation of our findings to achieve maximal societal impact.
| | |
| --- | --- |
| Last modified: | 17 October 2016 11.17 a.m. |