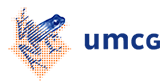 EC:3.1.4.12
Sphingomyelinase, artific. substr. (aandoening: Ziekte van Niemann Pick)
In 1914 rapporteerde Albert Niemann, een kinderarts in Berlijn, het geval 'Irene D.'; een Pools-Joodse baby met hepatosplenomegalie, die t.g.v. een progressief ziektebeeld overleed toen ze 18 maanden oud was.Bij autopsie bleken haar ingewanden grote 'schuimcellen' te bevatten, en men dacht dat men met een zeer ernstige vorm van de ziekte van Gaucher te maken had.
In de daarop volgende 10 jaren werden verschillende soortgelijke gevallen gerapporteerd, en Ludwig Pick stelde vast dat dit ziektebeeld zich onderscheidde van de ziekte van Gaucher; later werd er de naam 'Niemann-Pick ziekte' aan gegeven.
Bij Niemann-Pick ziekte zijn 2 types te onderscheiden, namelijk;
- Niemann-Pick type I; Lipidose met sphingomyelinase-deficiëntie en primaire sphingomyeline-stapeling.
- Niemann-Pick type II; Lipidose ten gevolge van een onduidelijk primair defect, en secundaire sphingomyeline-stapeling.
De grote variabiliteit in klinische expressie, in vetstapeling, en in leeftijd waarop Niemann-Pick zich openbaart, leidde ertoe dat de types I en II nog weer werden onderverdeeld in subgroepen, te weten; een acute vorm (ca. 75%), een subacute vorm, en een chronische vorm.
Zoals eerder genoemd ligt aan Niemann-Pick type I een metabool defekt ten grondslag, namelijk een deficiëntie van het lysosomaal enzym sphingomyelinase. Sphingomyelinase zorgt ervoor dat sphingomyeline (een phospholipide), wordt afgebroken tot ceramide en phosphocholine. Normaalgesproken beslaat sphingomyeline ca. 7-14% van alle phospholipiden in de lever, milt, en hersenen. Patiënten met Niemann-Pick type I hebben verhoogde concentraties van totaal-lipiden en phospholipiden in lever en milt. De acute type I aandoening wordt gekarakteriseerd door massale stapeling van sphingomyeline in lever en milt.
Bij alle subgroepen van Niemann-Pick type I is de enzymactiviteit van sphingomyelinase erg laag, hoewel het sphingomyelinase-polypeptide in normale hoeveelheden en omvang geproduceerd wordt. Om deze reden denkt men dat het genetisch defect puntmutaties betreft. Bovendien wijst de fenotypische heterogeniteit van Niemann-Pick type I patiënten op de aanwezigheid van meer dan één mutatie, en meer dan één funktionele vorm van het enzym in de verschillende weefsels.
Een kort overzicht van de klinische verschijnselen die zich kunnen voordoen bij Niemann-Pick type I:
Type IA, acute vorm:
Massale visceromegalie.
Aandoeningen van het zenuwstelsel.
Sphingomyelinase-activiteit <5% van de normaalwaarde.
Snelle progressie, waarna de dood meestal vòòr het 5e levensjaar volgt.
Type IS, subacute vorm:
Meestal manifestatie van de ziekte tijdens kinderjaren.
Mogelijk viscerale veranderingen in een vroeg stadium.
Gewoonlijk splenomegalie gevolgd door hepatomegalie.
Bij openbaring van de ziekte op jonge leeftijd, zijn ook de ademhalingswegen vaak enigszins aangedaan, waardoor extra gevoeligheid voor o.a. longinfecties en astma ontstaat.
Aandoeningen van het zenuwstelsel, in ernst variërend.
Type IC, chronische vorm:
Manifestatie van de ziekte op volwassen leeftijd.
Meestal 'toevallige' ontdekking van splenomegalie en/of hepatomegalie,schuimcellen' en/of 'sea-blue histiocyten' in het beenmerg, tijdens medisch onderzoek.
Het type vet-stapeling of de lage sphingomyelinase-aktiviteit in weefsels is indicatief voor een primaire sphingomyelinase-deficiëntie.
Heterozygote Niemann-Pick patiënten zijn doorgaans asymptomatisch.
Er is geen specifieke behandeling voor Niemann-Pick voorhanden; indien mogelijk worden patiënten symptomatisch behandeld.
Principe van de enzymassay.
Wanneer het monster geïncubeerd wordt met 2N-hexadecanoylamino-4-nitrophenylphosphorylcholine, zal door sphingomyelinase, splitsing van het substraat in 2N-hexadecanoylamino-4-nitrophenol en phosphorylcholine optreden. De hoeveelheid vrij 2N-hexadecanoylamino-4-nitrophenyl die hierbij ontstaat is een maat voor de aktiviteit van het enzym, en is spectrofotometrisch te bepalen.
Benodigd materiaal: leukocyten of fibroblasten.
Referenties:
Gal A.E., Brady R.O., Hibbert S.R., Pentchev P.G., N. Engl. J. Med., 1975 Sep. 25, 293 (13): 632-6.
Schuchman EH, Desnick RJ. Nieman-Pick disease type A and B: Acid Sphingomyelinase Deficiencies. In:Scriver CR, Beaudet AL, Sly WS, Valle D, eds.The Metabolic and Molecular Bases of Inherited Disease. 2001; 8 edtion:3589-3611
| | |
| --- | --- |
| Last modified: | 23 February 2015 4.53 p.m. |