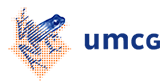 EC:3.2.1.46
Galactocerebrosidase (Aandoening: Globoïd-cel-leukodystrofie / ziekte van Krabbe)
Globoïd-cel-leukodystrofie is een zeldzame autosomaal-recessief overervende ziekte, die in 1916 voor 't eerst werd beschreven door Krabbe. De oorzaak van deze ziekte is een deficiëntie van galactocerebrosidase ( / galactosylceramidase / galactocerebroside-ß-galactosidase), een lysosomaal enzym dat normaalgesproken galactocerebroside in ceramide en galactose splitst. Galactocerebroside is een sphingoglycolipid dat sphingosine, vetzuur en galactose bevat, en normaalgesproken vrijwel uitsluitend in de myelineschede voorkomt.
De ziekte van Krabbe kan zich op verschillende leeftijden openbaren, verloopt snel-progressief, en heeft altijd de dood tot gevolg.
Bij de infantiele vorm van Krabbe openbaren de eerste verschijnselen zich op een leeftijd van 3 tot 6 maanden. De symptomen zijn in eerste instantie vaag (geïrriteerdheid of overgevoeligheid voor externe prikkels), maar worden al snel gevolgd door ernstige mentale en motore aftakeling. In het beginstadium is er sprake van hypertonie met hyperactieve reflexen, later wordt de patiënt echter zwak en hypotoon. Bovendien komen blind- en doofheid vaak voor, en ziet met tekenen van perifere neuropathie. Patiënten overleven zelden het tweede jaar.
De laat-infantiele vorm is de meest voorkomende vorm van de ziekte van Krabbe. Hierbij ziet men de eerste verschijnselen op een leeftijd van 6 maanden tot 3 jaar. Het verloop is progressief ( symptomen: geïrriteerdheid, stijfheid, gezichtsverlies, coördinatiestoornissen, psychomotore regressie), en meestal volgt de dood zo'n twee jaar na het optreden van de eerste symptomen.
Bij de juveniele vorm doen de eerste verschijnselen zich voor op een leeftijd van 3 tot 8 jaar. In de beginfase heeft hierbij meestal een snelle achteruitgang plaats, gevolgd door een periode met een geleidelijker progressief verloop, welke jarenlang (mogelijk langer dan 5 jaar) kan aanhouden.
Er is sprake van de adulte vorm van de ziekte van Krabbe wanneer de eerste symptomen zich op 10-35 jarige leeftijd openbaren. De levensverwachting na het optreden van de eerste verschijnselen is hierbij 2 tot 5 jaar.
Principe van de enzymassay:
Galactocerebrosidase zorgt voor afsplitsing van 4-methylumbelliferon van 6hexadecanoylamino-4MU-ß-D-galactoside. De ontstane hoeveelheid 4MU is een maat voor de enzymaktiviteit, en is fluorometrisch te meten.
Benodigd materiaal: leukocyten of fibroblasten.
Referenties:
Wiederschain et al (1992), Clin. Chim. Acta 205: 87-96.
Diggelen van, Prod. information HMU-ßgal, Krabbe Disease, 1996.
Wenger DA, Suzuki K, Suzuki Y, Suzuki K., Galactosylceramide lipidosis: Globoid Cell Leukodystrophy (Krabbe Disease). In:Scriver CR, Beaudet AL, Sly WS, Valle D, eds.The Metabolic and Molecular Bases of Inherited Disease. 2001; 8 edtion: 3669-3695
| | |
| --- | --- |
| Last modified: | 23 February 2015 4.48 p.m. |