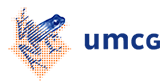 EC:3.1.6.8
Arylsulfatase A (aandoening: metachromatische leukodystrofie)

Metachromatische leukodystrofie (MLD) is een erfelijke storing in het myelinemetabolisme.
MLD wordt gekarakteriseerd door de stapeling van galactosylsulfatide (galactosyl-3-sulfate ceramide, cerebroside sulfaat) in de witte stof van het centrale zenuwstelsel, en de perifere zenuwbanen. Galactosylsulfatide (en in mindere mate ook lactosyl sulfatide) wordt bovendien gestapeld in o.a. nieren en galblaas, en in grote hoeveelheden uitgescheiden met de urine.
In histologische preparaten ziet men galactosyl- en lactosylsulfatide in de vorm van spherische granulaire vormen, die metachromatisch (d.w.z. in verschillende mate) kleuren.
Metachromatische leukodystrofie kent drie varianten; de laat-infantiele, de juveniele en de adulte vorm.
De laat-infantiele vorm is het meest voorkomend, bij dit MLD-type verschijnen de eerste symptomen tussen 9 maanden en 2 jaar na de geboorte. De klinische verschijnselen omvatten o.a. gedragsproblemen, mentale regressie en het maken van ongecontroleerde bewegingen. In het eindstadium van de ziekte wordt de patiënt blind, verliest kontakt met de omgeving en zal via een sonde gevoed moeten worden. Dit vegetatieve stadium kan gedurende een periode van 10 jaar aanhouden, alvorens de patiënt overlijdt.
Bij juveniele en adulte varianten openbaart de ziekte zich pas op latere leeftijd, en de duur en ernst van de ziekte variëren van patiënt tot patiënt.
De afbraak van cerebroside sulfaat wordt normaalgesproken gerealiseerd door hydrolyse van de 3-O-sulfaatbinding onder invloed van arylsulfatase A in combinatie met een hitte-bestendige, nonenzymatische proteïne-aktivator.

Bij alle genoemde MLD-varianten is sprake van deficiëntie van arylsulfatase A, ook wel de hitte-labiele component van cerebroside sulfatase genoemd.
Deficiëntie van arylsulfatase A kan ook voorkomen, zonder dat de overige biochemische kenmerken van MLD aanwezig zijn; men ziet hierbij geen metachromatische deposits in de perifere zenuwweefsels, en de sulfatide-concentratie in urine is normaal. Dit fenomeen, waarbij de patiënt geen MLD heeft, maar arylsulfatase wel deficiënt is, is bekend onder de naam pseudo-arylsulfatase A deficiëntie. Arylsulfatase A komt voor in alle lichaamsweefsels en -vloeistoffen, maar bij verdenking van een deficiëntie, wordt meestal de arylsulfatase A concentratie in leukocyten of huidfibroblasten bepaald. Op dit moment is er voor MLD-patiënten nog geen specifieke therapie voorhanden die de progressie van het ziektebeeld een halt kan toeroepen, of de fatale afloop kan verhinderen. Patiënten worden zo mogelijk symptomatisch behandeld.
Principe van de enzymassay:
Bij incubatie van het monster met het synthetische substraat r-nitrocatecholsulfaat, wordt door werking van het enzym arylsulfatase A de sulfaatgroep afgesplitst. De hoeveelheid r-nitrocatechol, een chromogeen produkt dat hierbij ontstaat, is een maat voor de aktiviteit van het enzym, en is fotometrisch te bepalen.
Referenties:
von Figura K, Grieselmann V, Jeaken J. , Metachromatic Leukodystrophy. In:Scriver CR, Beaudet AL, Sly WS, Valle D, eds. The Metabolic and Molecular Bases of Inherited Disease. 2001; 8 edtion: 3695-3725
Hommes, F.A., Techniques in Diagnostic Human Biochemical Genetics, a laboratory manual, 1991, USA
| | |
| --- | --- |
| Last modified: | 23 February 2015 4.43 p.m. |