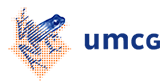 EC. 3.2.1.24
α- D- Mannosidase (Mannosidosis)

Mannosidosis is een autosomaal recessieve aandoening, waarbij er geen activiteit van het enzym a -D-mannosidase is. Dit enzym, waarvan het coderende gen waarschijnlijk op chromosoom 19 ligt, is betrokken bij de afbraak van glycoproteïnen. Glycoproteïnen bestaan uit oligosaccharideketens, die covalent gebonden zijn aan een peptideketen. Deze eiwitten komen in alle cellen veel voor, en normaalgesproken vindt er veel afbraak plaats. De afbraak verloopt hoogstwaarschijnlijk in de lysosomen, waar de peptideketen afgebroken wordt door een reeks van lysosomale peptidases.
Het belangrijkste mechanisme in de afbraak van de oligosaccarideketens van glycoproteïnen, omvat een serie van hydrolytische stappen, waarbij telkens een deel wordt verwijderd van het niet-gereduceerde eind van de oligosaccharideketen. De enzymen die bij dit proces een rol spelen zijn neuraminidase, β -galactosidase, β- N-acetylhexosaminidase, ß- mannosidase, α- mannosidase en α- fucosidase. De deficiëntie van een van deze lysosomale enzymen leidt tot stapeling van afbraakprodukten. Bij mannosidosis en sialidosis worden alleen oligosacchariden gestapeld. Bij aspartylglycosaminuria worden alleen glycoproteïnen gestapeld, en bij fucosidosis stapelen zowel oligosacchariden als glycoproteïnen. Patiënten met mannosidosis hebben verhoogde concentraties van verschillende oligosacchariden in hun urine, waarvan Man(A1----> 3)-Man(B1----> 4)GlcNAc de meest voorkomende is.
De klinische verschijnselen kunnen bij mannosidosis zeer divers zijn. Er worden twee types onderscheiden; een ernstig, infantiel type I, en een milder, juveniel-adult type II.
Type I vertoont snelle progressie van mentale retardatie, duidelijke hepatosplenomegalie, een tamelijk ernstige storing in de botvorming en leidt vaak tot sterfte van de patiënt tussen de 3 en 10 jaar.
Type II wordt gekarakteriseerd door een meer normale vroege ontwikkeling en het optreden van mentale retardatie tijdens de jeugd en de puberteit. De Patiënten worden in het algemeen wel volwassen.
Bij beide vormen komt psychomotorische retardatie, facial coarsening (gezichtsveranderingen) en een vorm van gestoorde botvorming voor. Vaak worden herhaaldelijk optredende bacteriële infecties, doofheid (vooral bij type II), hepatomegalie, hernia's en/of oogafwijkingen gezien. Er bestaat geen duidelijke grens tussen type I en II; er is veel overlap. In normaal weefsel komen twee types mannosidases voor: mannosidases van de Golgimembranen, die een neutraal pH-optimum hebben, en lysosomaal mannosidase met een zuur PH-optimum. Mannosidosis patiënten missen de zure vorm, terwijl ze wel over de neutrale vorm beschikken. Hierdoor ontstaat een 'restactiviteit', die bij sommige patiënten vrij hoog kan zijn.
De bepaling van de α- D- mannosidase-activiteit in leukocyten, fibroblasten, gekweekte foetale cellen, of weefsels zoals hersenen of lever, is vereist voor de bevestiging van de diagnose. De meting van de enzymactiviteit in plasma is niet zo betrouwbaar als de meting van de cellulaire activiteit.
Principe van de enzymassay.
Het patiëntenmateriaal wordt geïncubeerd met het synthetische substraat 4-methylumbelliferyl- α- D- mannopyranoside; door de werking van α- D- mannosidase wordt 4-methylumbelliferon (4MU) afgesplitst. De hoeveelheid 4MU die zodoende vrijkomt is een maat voor de enzymaktiviteit en is fluorometrisch te bepalen.
Thomas GH. Disorders of glycoprotein degradation : a-mannosidosis, b-mannosidosis, fucosidosis and sialidosis In:Scriver CR, Beaudet AL, Sly WS, Valle D, eds.The Metabolic and Molecular Bases of Inherited Disease. 2001; 8 edtion: 3507-3535
| | |
| --- | --- |
| Last modified: | 23 February 2015 3.51 p.m. |