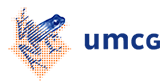 Aanvraagformulieren
Klinische informatie:
Het vermelden van klinische informatie bij uw aanvraag is essentieel om onder- en overdiagnostiek te voorkomen. Tevens zijn wij zonder klinische informatie onvoldoende in staat om eventueel gevonden afwijkingen te kunnen verklaren. Bij ontbreken van klinische informatie, nemen wij contact met u op.
Het is van belang eventuele medicatie of speciale voedingsproducten te vermelden. De metabolieten van medicijnen of stoffen in de voeding kunnen aanleiding zijn tot onbegrepen afwijkingen of maskeren van afwijkingen die tot een diagnose kunnen leiden.
Systeemdiagnostiek:
Het laboratorium biedt sinds 1-7-2019 samen met de afdeling Genoomdiagnostiek (UMCG) een brede screening op erfelijke metabole ziekten aan met behulp van metaboliet-, enzym- en DNA diagnostiek. Dit mag, in ieder geval voorlopig, alleen worden aangevraagd door (kinder)artsen erfelijke metabole ziekten, kinderneurologen en klinisch genetici van het UMCG. Als u uw patiënt voor deze brede screening (systeemdiagnostiek) in aanmerking wilt laten komen dan dient u uw patiënt te verwijzen naar een van de genoemde specialisten. Zij zullen u ook de procedure uitleggen.
| | |
| --- | --- |
| Laatst gewijzigd: | 17 augustus 2020 12:38 |