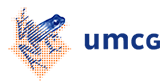 Links
COST training school on Posttranslational Protein Modifications in Epigenetics, May 26-28th, Copenhagen, Denmark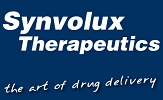 For the R&D market Synvolux Therapeutics B.V. is selling its SAINT product line.
SAINT is a patented synthetic amphiphilic (non-liposomal) delivery system. The pyridinium surfactant family contains more then thousand chemical compounds, which can be used for the non-toxic delivery of DNA, RNA, oligonucleotides and proteins. SAINT / DNA complexes have been successfully used in vitro and in vivo.
---

At omicX: ChIP-Seq Tool Set .
Software designed to analyze and compare ChIP-Seq data.
---

BDPC (Bisulfite sequencing Data Presentation and Compilation) is an online DNA methylation analysis platform for: Analysis of primary bisulfite sequencing experiments (BISMA); Compilation and web display of methylation data; Clustering of methylation data from different samples.
BDPC: a bioinformatics program developed by Jeltsch's Lab (Jacobs University Bremen)
---
| | |
| --- | --- |
| Last modified: | 07 February 2020 11.24 a.m. |